Call for National Association of REALTORS® to sever all ties with Russia
19
signers.
Add your name now!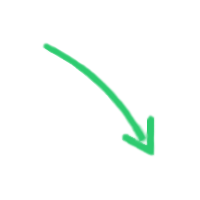 19

signers.

Almost there!

Add your voice!
Maxine K.
signed just now
Adam B.
signed just now
At 5am on February 24, 2022 Russia insidiously launched a horrific all-out war on Ukraine by bombing and shelling throughout the Ukraine's territory and by moving its troops, tanks, armored vehicles and military ships into Ukraine from North, East and South.

This is the first war of this scale in Europe since the end of World War II. Back then Russia, as part of the Soviet Union, was fighting against the Nazi Germany. Today it is Russia who is the aggressor and it is Germany who is helping Ukraine fight for her freedom and survival.

This is not the first time Russia uses military force bringing death and suffering to its neighbors while falsely claiming to be conducting "peacekeeping missions". Russia invaded Georgia (2008) which resulted in occupation of South Ossetia; earlier Russia de-facto occupied another Georgian region of Abkhazia (1993). In 2014 Russia invaded Ukraine which resulted in annexation and occupation of Ukrainian Crimea and de-facto occupation of part of Eastern Ukraine.

Russia's actions during the last decades have not only consistently violated and trampled people's right to life, their freedoms and liberties. Russia also has been consistently violating individual, community and other property rights by means of destroying and taking away homes from people during wars it instigated as well as by annexing and occupying territories of other countries. Such decisions and actions of the Russian government have been consistently met with high support and approval among the Russian population with 70%, 80% or even higher rate of approval like annexation of Crimea.

Russia's actions can no longer be dismissed as "just politics". They are a chain of war crimes and crimes against humanity. On 02/28/22 the prosecutor of the International Criminal Court in The Hague announced an investigation of Russia's actions in Ukraine on this very subject.


In response to Russia's blatant and open violation, disrespect and disregard for international law, global order and the very treaties Russia itself signed, the United States and their democratic allies have imposed very harsh economic and political sanctions on the Russian government, Russian businesses and Russian citizens. Many US and European companies have already cut or are in the process of cutting ties with Russia despite the very heavy cost they may bear. Russia is quickly becoming a pariah in the civilized world.

The United States and their allies have shown their readiness to defend our common core values and principles in their response to Russia being an aggressor and a world bully. We call on the National Association of REALTORS® to do its part, to stand up for these values and principles and to sever all ties with Russia. We call on NAR to end all contacts with Russian professional/business associations and groups including Russian Guild of REALTORS® (RGR), Russian business entities and Russian individuals.