Call for Immediate Termination of Kenney Polson from Teaching at KSD Schools
112
people have signed this petition.
Add your name now!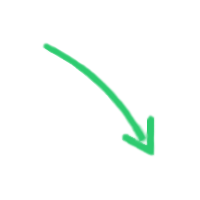 112

people

have signed.

Add your voice!
Maxine K.
signed just now
Adam B.
signed just now
"I'm a KSD parent. There are now several parents in discussion about our sincere concerns about the conduct of one of our music teachers and how best to bring those concerns forward to the district and any other necessary authorities. Some of these parents are also in the process of filing formal complaints with HR and our school administration. MANY official complaints have already been filed over the last 2+ years on this individual without adequate recourse.

The individual is a male music and band teacher at multiple KSD elementary schools.
**We've received reports from students alleging (and/or have eye-witnessed) repeated instances of bullying, name calling, mocking, yelling, inappropriate and unsafe disciplinary practices- in addition to MANY reports from students, staff and parents of inappropriate, disqualifying behavior and sexual harassment… On top of discovering a public history that should have prevented him from ever being hired in the first place.**
I will walk you through starting with the smallest concerns and ending with the biggest…
Learning Environment:
-Students have overwhelmingly claimed that they do not do "anything" in his class. He allegedly chastises them for being rowdy or loud and tells them since they "aren't good a music" they can just watch YouTube. They claim he plays YouTube videos a significant amount of the time, sometimes the entire class period. Some are educational/related to music, resulting in "quizzes" and some are just cartoons. They say he sits on his phone the majority of class time.
-Students have reported not being led in song or picking up an instrument this year.
-Staff members have sent their concerns to administration about his lack of actual teaching MANY times over the course of his time in KSD.
-During virtual school he would mock and make fun of students as young as 6 for not knowing how to open browsers or access files. Teachers and parents witnessed these statements on many occasions along with him not showing up for virtual music class or leaving early- sometimes after just a few minutes.
Mocking and Bullying:
Some of the comments students have reported…
"You have small brains."
"You are weak people."
"You're the worst class in the whole school."
"You're a baby."
"I feel sorry for you."
Unsafe Disciplinary Practices:
-Sending students, including those with serious learning and developmental needs, outside in the cold alone and completely unsupervised for extended periods of time, sometimes the entire class period (50 minutes). There are students who have been punished this way who were flight risks and could have easily been in immediate danger as they were unsupervised and had access to the road. His classroom is a portable yards away from the main school building.
History of HR Violations and Sexual Harassment & being hired at KSD:
-We've since learned (public record) that he was fired by HR from his teaching position in another state in 2016, (without many details other than referencing the workplace violations: insubordination, neglect of duty, inadequate performance) and was also disciplined in the same school district in 2014 for sexual harassment of a female co-worker.
-Upon applying to work at KSD he declared the sexual harassment reprimand from his previous teaching job on his application. HR then recommended not offering him an interview to which a hiring coordinator replied that he "already did" offer him the interview. We've since learned that this hiring coordinator is "allegedly" personal friends with the individual. These email correspondents were request through the Freedom of Information Act by a family who reported him over a year ago.
Sexual Harassment and Inappropriate Behavior in KSD:
-Several female teachers and staff members have either notified administration or officially reported repeated instances of sexual harassment from this individual. From inappropriate, unwanted compliments/flirtation to asking them out on dates (repeatedly even after declining), to inappropriate, non-consensual touch. He has no public record of being disciplined internally by HR/KSD. The staff members who reported him do not believe he was ever disciplined or investigated properly.
-Last year, a 6th grade female student reported to her parents that he had touched her inappropriately. This same student, along with 2-3 other female 6th graders, also reported that he would repeatedly call them "gorgeous" "honey" and "baby" in ways that made them feel very uncomfortable, and comment that "all the boys must be after them." He asked them to do small jobs for him, go through his bag and answer his personal phone for him before lauding them with compliments. The girls reported feeling very uncomfortable, singled out and unsafe.
-The family of the student followed all procedures to report his behavior and seek an investigation. The family believes the district did not follow proper protocol in escalating their complaints after making an official records request and viewing email correspondence. The district did a very fast "investigation" over a weekend, never put him on leave, and did not take any further action. The school board was notified and although one board member was initially advocating for this family, they eventually passed it on to the superintendent. The family never heard from the superintendent- or anyone from the board again. These 3+ female students ended up withdrawing from band because they continued to feel unsafe around him. This family reports ongoing emotional issues related to this incident- over a year later.
- We have also become recently aware of a 2000 criminal charge. Kenney Polson plead no contest to a charge of inappropriately touching a 17-year-old student at Merced College when he worked as a teacher.
KSD Inaction and Dereliction of Duty:
-We believe KSD ignored the specific request to not hire from HR, and forwent their own standards of practice and policy by even offering this individual a position; based on his documented history of sexual harassment and firing.
-We believe KSD has ignored or swept under the rug MANY official complaints of bullying, harassment and inadequate performance reported on this individual over the course of the last 2+ years from staff, students and parents.
-We are outraged that KSD and the school board have failed to protect KSD families, especially the women who work with him and our students. Protecting one man at the cost of the safety and education of many.
-We are asking that this individual be put on immediate administrative leave while an OUTSIDE investigation is conducted. We also request an internal investigation and fully expect KSD to initiate the entire process and provide adequate updates to the public. This is not our job, KSD, it's yours.
We are concerned about our children's immediate safety and the safety of our beloved staff people, but also disturbed and angry at the district's lack of action regarding a teacher who has not only been reported multiple times for disqualifying behavior- but had a record of such behavior before he was even hired. Underneath all of this are endless reports of a complete lack of effort to actually teach- I cannot fathom what reasoning the district has for it's inaction.
As we follow procedure in reporting this "the right way" we urge the district and school board to not wait for the reports and forms to be filed and processed but to put the safety of their staff and students first and begin taking all necessary (and OVERDUE) steps immediately."