Call for accurate reporting that does not serve to cause division or encourage sectarianism when covering stories on the so called 'war on terror'
44
people have signed this petition.
Add your name now!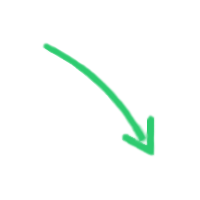 44

people

have signed.

Add your voice!
Maxine K.
signed just now
Adam B.
signed just now
Dear Sirs,
We write to you with regards to the divisive use of the word "Islamist" and terms such as "moderate Muslim" as it insinuates that the more "Islamic" a person is, the more likely that they hold tendencies towards being a terrorist as well as the use of the term "moderate Muslim" insinuates that the more watered down their faith the better! Whereas Islam itself represents peace and is the complete antithesis to what has been insinuated and what has as a consequence created residual subliminal messaging by the use of those highly misinformed and divisive terms. In fact, the more "Islamic" someone is the more peaceful they are. The use of the name of religion by "crusaders" or "end of dayers" insults the majority of Christians as it is considered an abomination of the main tenet of the Christian faith namely "loving thy neighbour" or "forgiving ones enemies" a corner stone of Christian ideologies, Islamic faith and indeed most faiths.
Furthermore the recent coverage of events that have unfolded in Iraq have been misleading, is divisive and serves to encourage sectarian violence . Iraqis have come together regardless of their political or religious affiliations. We request that you do not portray the events unfolding in Iraq as a sectarian conflict as Iraqis themselves have sought to oust these terrorists taking a nationalistic stance rather than a religious or sectarian stance. In fact Iraqi Sunnis, Iraqi Shia, Iraqi Christians and Iraqis of all denominations have rallied together to oust these terrorists. The consequences of such inaccurate reporting are dire for the country, the region and the world as a whole.
Accurate reporting is incumbent upon those in positions of responsibility such as the position that you hold and we as the people hold you to account to undertake the same in a transparent, accountable and accurate manner. It is of paramount importance that people are encouraged to come together with regards to tackling 'the war on terror' not encouraged to build walls between them particularly when information given is highly inaccurate and is not representative of the facts as they actually stand.
Yours sincerely,