Sign this petition to demand that health insurance conditions are improved for people, people are dieing!
10
people have signed this petition.
Add your name now!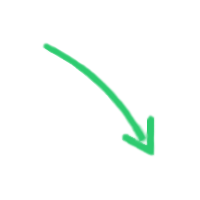 10

people

have signed.

Add your voice!
Maxine K.
signed just now
Adam B.
signed just now
The issue of the insurance companies denying people health insurance is a disgrace! Many insurance companies deny people health insurance to save the companies money. Many people are denied health insurance because in many cases, insurance companies state that people are ineligible because they make "too high of income". Too high of income when many people work long drudgerous hours a week, yet they do not live comfortably,they don't have fulfillment of all the neccessities in life,they are living in poverty and they can not afford health insurance. Many Americans live as good citizens and are not given necessities in life such as health insurance. Many people are not given health insurance, where its a matter between life and death for many people whether they get health insurance or not. Every year, 45,000 people in the U.S. die,(1 every 12 minutes) because they don't have health insurance. As of August 2009, 46 million people in the U.S. didn't have health coverage. Has the value of saving insurance companies money from denying people health insurance exceeded the value of the well physical being of people? People are denied health insurance when they are in possible fatal physical conditions. Not to mention that when people apply for health insurance, the service provided to the people is not fast enough a lot of times. The medical service should be expedited to people, some people need expedited medical service to prevent further physical damage or harm, and some people are in a physical state where they can die any minute, yet they're denied health insurance or their health insurance isn't provided to them fast enough. Some people are either denied health insurance or their health insurance isn't expedited in emergency cases such as having abscessed teeth, where they can die. Abscessed teeth are very serious and they can lead to death. When they're left untreated or not treated on time, this allows the infection to spread throughout the body by way of the blood stream, causing destruction to all vital organs. Abscessed teeth can compromise the immune system and lead to many other health problems such as jawbone damage, neighboring tooth damage or loss, sinus problems such as sinusitis, brain abscess, heart damage known as endocarditis, pneumonia,spreading of infection to soft tissue of the face and cause dramatic outward facial swelling known as facial cellulitis , and many other health problems. In 2007, in Maryland a twelve year old boy in the seventh grade named Deamonte Driver died because an infection from a tooth abscess spread to his brain and killed him. His Medicaid lapsed and his family had a hard time finding a dentist to treat him. He was attending Largo's Foundation School. The Washington Post reported that Driver was a homeless child. What an atrocity! Children miss more than 51 million hours of school each year due to dental-related illnesses. According to the Children's Dental Health Project, "The oral health of children has a significant and lasting impact on the productivity of our existing and future employees and leaders... Untreated tooth decay is progressive and can be devastating to children's long-term health, educational achievements, self image, and overall success.
Please sign this petition to demand that health insurance conditions are improved for people, sign this petition to demand that insurance companies stop denying people health insurance, people are dieing! Also sign this petition to demand that people start receiving expedited health insurance, some people need this or they will have future severe health problems or die!
Links