California Carwash Worker Protection and Bond Revision
472
people have signed this petition.
Add your name now!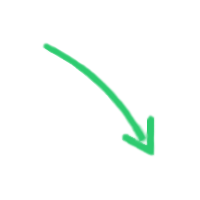 472

people

have signed.

Add your voice!
Maxine K.
signed just now
Adam B.
signed just now
Note: Once you receive your confirmation, please note that the request for donation is specifically for iPetitions and NOT for the WCA petition.

We, the undersigned, are involved in the car wash business in California either as operators, owners, managers, workers or suppliers. We are asking the California Legislature to work with the labor community and the car wash industry to revise AB 1387 (Hernandez/2013). This law increased our car wash surety bond requirements by 1,000% (a $135,000 increase!) as of January 1, 2014. These bonds can be very difficult to obtain and in many cases, are extremely costly. These bonds are part of the safety net for workers who have suffered wage violations but are seldom used. As such, we encourage you to consider strengthening the additional protection mechanisms already in place and penalizing those who operate outside of the law. We call upon the California Legislature to protect workers and target abusers while protecting the car washes that legally employ thousands within our communities. Please join us!


Protección del trabajador de lavaderos de automóviles de California y revisión de la fianza
Nosotros, los abajofirmantes, estamos involucrados en el negocio de lavaderos de automóviles de California ya sea como operadores, propietarios, gerentes, trabajadores o proveedores. Estamos pidiendo a la Legislatura de California que trabaje con la comunidad laboral y la industria de los lavaderos de automóviles para revisar la AB 1387 (Hernandez/2013). Esta ley aumentó nuestros requisitos de fianza de caución para el lavadero de automóviles en un 1,000% (¡un aumento de $135,000!) a partir del 1° de enero de 2014. Estas fianzas pueden ser muy difíciles de obtener y, en muchos casos, son extremadamente costosas. Estas fianzas forman parte de la red de seguridad para los trabajadores que han sufrido violaciones salariales pero que rara vez se usan. Como tal, lo alentamos a que considere reforzar los mecanismos de protección adicionales vigentes y penalizar aquellos que operen fuera de la ley. Invocamos a la Legislatura de California para que proteja a los trabajadores y se centre en los abusadores, protegiendo –a su vez- a los lavaderos de automóviles que contratan legalmente a miles de personas dentro de nuestras comunidades. ¡Por favor, acompáñenos!

캘리포니아주 세차장 근로자 보호 및 채권 조항 개정
우리 서명인단은 캘리포니아주에서 운영자, 사업주, 관리자, 근로자 또는 공급업자로서 세차장업에 종사하고 있습니다. 우리는 캘리포니아 주의회에 노동계 및 세차장 업계와 공조하여 AB 1387(헤르난데스/2013년) 법안 계정에 나서 줄 것을 청원합니다. 이 법안으로 인해 2014년 1월 1일부로 보증채권 요건이 1,000%($135,000 상승!) 상승했습니다. 이 규모의 채권은 매입하기가 매우 어렵고 경우에 따라서는 심각한 피해를 초래할 수 있습니다. 이러한 채권은 임금 지급 규정 위반으로 고통받는 근로자를 위한 안전망의 일환이지만 거의 유명무실한 상태입니다. 따라서 기존에 마련되어 있는 부가적인 보호 체계와 불법으로 운영되고 있는 세차장에 대한 단속을 강화할 것을 제안합니다. 캘리포니아 주의원 여러분께서 근로자를 보호하고 악덕업주를 단속하는 데 힘쓰면서 지역사회에서 합법적으로 수천 명의 근로자를 고용하고 있는 세차장도 보호해 줄 것을 요청합니다. 저희의 노력에 동참해 주시기 바랍니다!