CAL Parking
14
people have signed this petition.
Add your name now!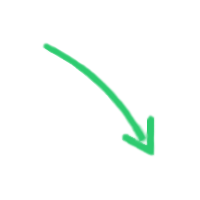 14

people

have signed.

Add your voice!
Maxine K.
signed just now
Adam B.
signed just now
November 17, 2017
Carleton Artist Lofts
c/c Arcadia Management LLC
2285 University Avenue West
Saint Paul, MN 55114

Subject: Tenant Petition to Leah Steinbauer (as representative for Arcadia Management LLC)

We are all tenants at Carleton Artist Lofts (CAL). We direct your attention to the following issue which we respectfully request be addressed as soon as administratively possible.
1. Suggested New Parking Policy: Pursuant to your email to the tenants of CAL on 11/16/2017 regarding the soon-to-be implemented changes to our parking policy, we would request a postponement in the implementation until alternative procedures can be considered. We wholeheartedly understand the reasoning behind your decision to make some updates to the current policy, however we feel strongly that the implementation suggested in your email is an overcorrection of the current policy flaws. Many of us have been residents for 7+ years at CAL and during that time have had few, if any, issues with finding parking spots in the main lot. In times of congestion, we park in the overflow lot or on the street. We understand this is a bigger problem for those working non-traditional jobs/hours, however many of us fall into this category, yet have never had recurring problems with parking over our tenures as residents at CAL. This "first come first served" procedure has worked for most residents for the past 10+ years since CAL originally opened. I can confirm this since no policy changes have been implemented in the past 8 years to address any issues, and we have never heard more than a handful of ongoing complaints from our fellow residents. To the best of our knowledge, there are 169 units at CAL and roughly 150 main lot parking spaces. There will therefore never be enough spots for every unit to have one. In our original email to tenants, providing a space for every unit in the main lot was a central point which you made, though that does not seem feasible without expanding the current lot size.
Regardless of the above, our key issue with the new policy for those signing this petition is as follows:
Every unit will receive an orange permit and a green permit, regardless of the number of tenants on the lease. Therefore, all single tenants will have a "guaranteed" main lot parking spot along with a guest permit. All tenants with a spouse, domestic partner, or roommate who utilize separate cars for work/school necessity will have one spot assured, but also have one tenant relegated to street overflow lot parking, via a green permit. This inherently forces one spouse/partner/roommate to have the same tenant parking rights as a guest, and is therefore bias against non-single tenants. It also means double-occupancy units with two cars cannot have a guest park, while single occupancy units can. It also drastically increases the number of potential guests parking at CAL as there will now be 169 permanent green permits floating around. In this instance, green permit holders who are residents must jockey for a green parking space in the overflow lot against each other and any guests from one of the 169 tenant-occupied units. This will only be exacerbated during city-wide snow emergencies, and the addition of 200 more apartments across the street. This new policy now means that a tenant of CAL, who has a spouse/partner/roommate who is also on their lease, but has been relegated to the use of a green permit, might come home to CAL to find 20 open main lot parking spaces open to use. However, if they park there, they (a resident) will be towed. You noted in your explanation to A fellow tenant via email on 11/16/17 that there has been historyof permit over-issuance at CAL. We understand this is has fueled part of the problem.
We therefore suggest the following procedure be considered on an interim basis to test its effectiveness at reducing the current 'issue' with parking availability:
a. As of a stated date (decided by CAL management) all current red/white permits will be null and void. Within a 7-10-day period, new permits will be issued on the following basis: 1 permit per tenant on a given lease. i.e. If it's a single tenant, 1 total permit issued. If a 2nd tenant is on the lease, 2 permits issued. Permits will only be issued if a tenant can provide current car information (license plate, VIN, etc.). This will stop the over-issuance of 1st or 2nd permits to those who do not necessarily need them as of now. This will also cut down on the total number of permits floating around, which as you noted in your email to a fellow tenant has caused much of the congestion in the main lot.
b. Increase the frequency of towing patrols in our lots. This will cut down on the number of visitors taking resident spaces. This should be welcomed by the towing company as they are paid per instance. It will also incur no additional costs for Arcadia/CAL.
We request that you test this policy for 6 months to see its effectiveness. At that point, should a problem persist, we would request you seek tenant input via meeting/survey/etc. to decide on next steps.
On a separate but related note, we would also request that you add flood lights and cameras to the overflow lot. Regardless of what policy is ultimately adopted, many of us refuse to park in the overflow lot because of safety concerns. With the influx of people on University because of the light rail, many of us feel unsafe parking in the lot after dark. The lack of safety protocol makes the idea of being forced to park in this lot that much worse. We urge you to consider the increased risks to your tenants.
We understand that you are doing everything you can to satisfy all involved parties, and we fully realize that is nearly impossible to accomplish. We also appreciate that you are considering how to expand the parking lot in the future or accommodate some residents using the Lyric parking garage (thank you). That said, the proposed policy in its current form provides significant bias against non-single tenants. We look forward to talking with you and working out a solution to these concerns.
Signed,
Tenants of CAL