Join the movement to bring alcohol sales to all of Cabarrus County: Benefits for the community and the local economy.
136
people have signed this petition.
Add your name now!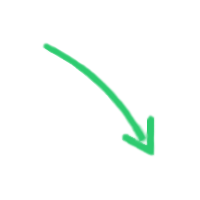 136

people

have signed.

Add your voice!
Maxine K.
signed just now
Adam B.
signed just now
We, the undersigned citizens of Cabarrus County, North Carolina, hereby petition our local government to legalize the sale of alcohol countywide without restriction.
Currently alcohol sales are only permitted in the city of Concord, but not the unincorporated areas where many small businesses and venues operate. This unequal access to alcohol sales unfairly disadvantages those in the unincorporated areas of the county.
We feel that this is an important step toward creating a more vibrant and lively economy for everyone, as well as enhancing the overall quality of life for all of our citizens.
Alcohol sales have been legal in other counties across North Carolina for many years, and we believe that Cabarrus County should not be left behind. Legalizing alcohol sales in our county would bring in millions in annual revenue and create jobs for local workers.
Cabarrus County should legalize the sales of alcohol countywide for a variety of reasons.
First, legalizing alcohol would generate additional revenue for the county. The taxes imposed on sales of alcohol would be a significant boost to the local economy. This could be used to fund schools, public works projects, and other important initiatives in the county.
Second, legalizing alcohol would reduce crime in the county. Currently, the county is forced to spend valuable resources policing the sale and consumption of alcohol. Legalizing alcohol would free up these resources and allow them to be redirected to other, more productive activities.
Third, legalizing alcohol would create jobs in the county. The sale and distribution of alcohol requires employees, which would in turn create more employment opportunities. This would benefit both businesses and residents of the county.
Fourth, legalized alcohol for events and venues can have several benefits to the county. The most obvious benefit is increased tax revenue. This money can be used to support essential services in the county such as schools, police and fire departments, public parks, and other services.
Legalized alcohol can also help create a safer environment for citizens, as venues and event organizers can ensure that alcohol is served responsibly and that safety measures are in place. This can help reduce instances of drunk driving, underage drinking, and other alcohol-related issues.
Additionally, legalized alcohol can help boost the local economy. Alcohol sales can provide a reliable source of income for venues and event organizers, which can help drive economic growth in the area. This can also create more jobs for local residents, which can in turn lead to increased consumer spending and further economic development.
Finally, legalizing alcohol would make it easier for people to access the products they want. Rather than having to travel to another county to purchase alcohol, people in Cabarrus County would be able to purchase it in their own communities. This would be a convenient and cost-effective way encourage safe and responsible consumption by providing access closer to home.
We believe that legalizing alcohol sales in throughout Cabarrus County is an important step toward stronger economic development and improved quality of life.
We urge our fellow citizens to sign the petition and show their support for legalizing alcohol sales throughout Cabarrus County.