Socom III Petition
51
people have signed this petition.
Add your name now!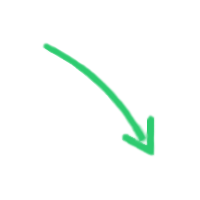 51

people

have signed.

Add your voice!
Maxine K.
signed just now
Adam B.
signed just now
To the developers of SOCOM III. Zipper, you were once pioneers. You once spearheaded your way into the online gaming industry promising what other gaming industries couldn\'t do. What you did at the time seemed to be impossible. You have started the revolution of credit card free online gaming. Now, after two successful games you are trying to do what you once stood against. You are forcing us, the common user, the general public, the consumer, and worst of all the people who make your games possible to enter credit card numbers to play online. That was one of the main reasons why people BUY games within the SOCOM series. The fact Credit Card numbers will be very detrimental to your sales, and support. Many once \"loyal\" SOCOM consumers are refusing to by this game due to this diabolical act. Zipper was once a system standing for freedom. A system without with out bounds. A system that opened up the online community to everyone. Somehow, comrades, you disbanded those core values that you once adhered to. What you are doing will cause the general public to turn against you. This will create a cataclysmic crash from within, from some of the loyalist gamers. They will turn against you, as you can see by the results of this petition. Weather or not you actually charge for gaming doesn\'t matter. Asking for credit card numbers is an INVASION of privacy. We played SOCOM because we didn\'t WANT to give out a credit card number or else we would be playing XBOX live. This will SEVERELY limit you and your customers. I mean check the statistics. Majority of the players on SOCOM are under 18, therefore they do not have a credit card number. Most likely they chose socom because their parents wouldn\'t GIVE them a credit card or their family does not have one. I mean whats the point of buying a game if you can not join a clan, or be ranked. That, comrades is the reason for this petition. Our last bastion of hope for a credit card free game has been diminished. Thanks Zipper, Thanks a million. Sign this petition if you agree with the above statements made and in hopes that their policies will be changed. Thanks for your support. Carnage(a once loyal SOCOM and SOCOM II players)
Sponsor
im sponsering it. kthnxbai.