BZFlag application for Apple & Android Market
56
signers.
Add your name now!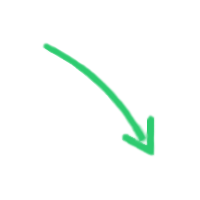 56

signers.

Almost there!

Add your voice!
Maxine K.
signed just now
Adam B.
signed just now
Prior to launching this petition, BZFlag on the Iphone was a observer only client. Constitution has put a lot of effort in and made it playable. There are still some hurdles to overcome but check out the video! :)
Enjoy!
-----------------------------------------------------------------------------------------------------------------------
----------------------------->https://www.youtube.com/watch?v=p8rSWl8szJ8<--------------------------

Hello all,
I have been playing this game for about 16 years, and some may have been playing longer than me. BZFlag's activity over the years has been declining immensely. I have recently tried to brain storm some ideas to help kick start the activity and get the games activity back to the good old days. One idea that I have and that many others have suggested is creating a application for the Apple and Android store. This would mainstream the game a lot more than it currently is and could help bring more users to the PC and in result revive the game. I have a great vision in regards to this idea and could see it being successful. As the times have changed in the gaming generation BZFLag has not kept up with it. This petition is being created to track who would be interested in a application for the Apple and Android store. If there is enough interest perhaps one could be made, there will be some obstacles that will need to be overcome. But first I would like to see if there is enough interest in this going forward. If this is something that interests you please sign the petition :)
Thank You,
Click Click Boom
FAQ:
Q: "How will you be able to play on a phone?"
A: Using your 4g or wifi service, servers can kick you if your lag is to high same as they can now.
Q: "What if someone jailbreaks the game and starts to cheat?"
A: That can be done now since the game is currently open source, we must allow the admins to do their job and police the cheaters.
Q: "Why bother with this, this not not even possible?"
A: This is possible, we currently have a working observer mode of the game, it works flawlessly at the moment, the next feature that will be worked on is playing as a user.
Q: "How much will the application cost?"
A: This has yet to be determined, we are shooting for it to be free :)
Q: "Do you think this will help the games activity?"
A: I for one do think it would help, most games on the app store have a lot of downloads that are for free, and that are multiplayer. I do not see why this game would be any different.
Q: "Would phone users be playing against phone users?, or Phone users against pc users?"
A: Phone/Tablet users would be playing against PC users which makes this extremely exciting.
Q: "When willl this be completed?"
A: That is yet to be known first I am making sure there is enough interest to complete this project, the application is more than half complete :).