Save the Coptic Catholic Church of Brooklyn
36
people have signed this petition.
Add your name now!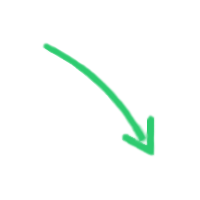 36

people

have signed.

Add your voice!
Maxine K.
signed just now
Adam B.
signed just now
For the past year, we have had our priest Father Antonios and he has been nothing but bad news. He continues to yell at us, ignore our pleas, and refuses to understand or listen to us. He only listens to himself and our church is suffering with less people every week. There are barely even 35 people left that come every week. He refuses to accept that he is doing something wrong. In his mind, everyone is wrong but him.
"I don't have to listen anyone, you listen to me." -What Fr. Antonios said when the youth asked for him to listen them.
The homilies and lectures are full of anger, terror, and repetition.
---- "Jesus failed. Jesus Christ as human being failed. He failed because he died."

---- "Jesus fasted for 40 days and 40 nights in search of unity with God"
----------------------------------------------???-------------------------------------------------------
The deacons and alter boys are almost gone. The leader refuses to return.
"Why should I go after him/her? They are unimportant to the church. They have no real contribution. They don't love other people so they don't deserve to be here!" -Fr. Antonios
BUT!
When Jesus was leaving, he saw a man named Matthew sitting at the place for collecting taxes. Jesus said to him, "Follow me." So he got up and followed Jesus.
Jesus ate dinner at Matthew's house. Many tax collectors and others with bad reputations came and ate with him and his followers. The Pharisees saw that Jesus was eating with these people. They asked his followers, "Why does your teacher eat with tax collectors and other sinners?"
Jesus heard them say this. So he said to them, "It is the sick people who need a doctor, not those who are healthy. You need to go and learn what this Scripture means: 'I don't want animal sacrifices; I want you to show kindness to people.' I did not come to invite good people. I came to invite sinners." Matthew 9:9-12
"What man among you, who has one hundred sheep, and if he will have lost one of them, would not leave the ninety-nine in the desert and go after the one whom he had lost, until he finds it?
And when he has found it, he places it on his shoulders, rejoicing.
And returning home, he calls together his friends and neighbors, saying to them: Congratulate me! For I have found my sheep, which had been lost.
I say to you, that there will be so much more joy in heaven over one sinner repenting, than over the ninety-nine just, who do not need to repent." Luke 15:4-8
Does repenting and the finding the "lost sheep" only apply to some and not all? Does he eat with "sinner" or ignore him?
---------------------------------------------------------------------------------------------------------------------------
We are sick and tired of seeing people decrease, people going home angry and sad, and most importantly, we don't want to see our church close; at this rate it will.
This petition is to SEND HIM BACK TO EGYPT AND BRING A PRIEST THAT WILL HELP US IN EVERY WAY. ABOUNA ANTONIOS HAS NOT.
This petition will be sent to: our Patriarch in Egypt Anba Antonios Nagib, the Bishop of immigration Bishop Youhanna Kolta, and the Bishop of the Archdiocese of Brooklyn and Queens Bishop Nicholas DiMarzio.
If you have even stepped into the church, even just once, sign this petition and it can be completely anonymous if you'd like but please every signature counts. Show it to your husbands, wives, kids, grandmas, grandpas, cousins, aunts, uncles or anyone. If you don't want our church to close please SIGN. DON'T IGNORE THIS PLEA FOR HELP.
"Let no one seek his own good, but the good of his neighbor."
1 Corinthians 10:24
Sponsor
Please if there is a concern, FEEL FREE TO EMAIL ME THROUGH HERE!
Links