ACGME and New Resident Work-hour Guideline
43
people have signed this petition.
Add your name now!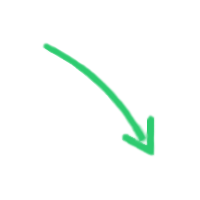 43

people

have signed.

Add your voice!
Maxine K.
signed just now
Adam B.
signed just now
May 20, 2010
Dr. Thomas J. Nasca, MD MACP
Chief Executive Officer
Accreditation Council for Graduate Medical Education
515 North State Street, Suite 515
Chicago, Illinois 60654
Dear Dr. Nasca:
We are writing as members of the Medicine Housestaff at the Brigham and Women's Hospital. It has come to our attention that the ACGME is considering amending its duty hours requirements for residency training programs, specifically reducing the maximum shift from 30 hours to 16 hours for interns. This would effectively end an overnight call-based system. While we know this is a difficult decision and we appreciate your leadership on this issue, we feel that this change would be detrimental to both patient care as well as graduate medical education. While you have heard from many experts and housestaff around the country in support of this plan, there are many of us who feel that an overnight system is critical for intern medical eduction and does not necessarily adversely affect patient safety when standard supervision and safety measures are in place.
As you are aware, the debate over duty hour limits is centered around the issue of resident fatigue and its impact on clinician errors and patient safety. While the relationship between sleep deprivation and clinician errors appears to be evidence-based, the impact of reducing work hours and its effect on patient safety is murky at best. Prior ACGME and IOM reports concede that data do not exist that conclusively support the notion that the proposed changes may lead to improvements in the quality of care. A randomized controlled trial performed at our institution (Landrigan et. al, N Engl J Med 2004;351:1838-1848) studied a more fragmented care delivery schedule compared to a traditional schedule and showed differences in error rates but no difference in preventable adverse events (i.e., errors that reached or impacted a patient). This was the case because existing safety systems were in place at that time, and these have only become more robust and effective since them. Further, there may be unintended consequences in increasing the number of handoffs, possibly negating whatever benefit may be achieved by limiting work hours.
Currently, our system exists as follows: Interns admit a total of five new patients until 2am and watch the evolution of those admissions until noon the next morning. Most importantly, this is done with extensive supervision by an in-house group of residents and fellows. Interns are closely supervised by a junior or senior resident post-call, as well. Furthermore, there is a senior medical resident and fully staffed medical ICU and CCU personnel, including fellows, are always available. Patients can expect the highest quality of care with multiple safeguards in place to detect and eliminate medical decision or order-entry errors that may be harmful to patient care.
Our experience with respect to this issue is particularly illustrative. At Brigham and Women's Hospital, a few years ago we did in fact attempt to implement a system whereby interns did not have overnight call. Interns were required to leave each night by 10 pm. However, feedback from housestaff led to the end of that system for a number of reasons. At the end of an admitting night, interns were faced with the unfortunate choice of getting to know their patients and families more extensively versus being forced to leave the hospital to meet work-hour restrictions. This led to markedly increased dissatisfaction among housestaff. Further, there were more work-hour violations and the entire team (attendings, residents, and interns) felt as though interns did not know their patients as well as they should have. Most importantly, the number of handoffs (i.e. transitions of care) increased by 30%, potentially increasing the number of transition-related errors. This led to reverting to a traditional call-based system for the interns, who are the first-contact care providers. Under our current system, we have been able to achieve >95% compliance consistently on duty hour monitoring.
As such, we feel that our current system optimizes resident education while implementing multiple safeguards to ensure patient safety and optimal care. Changing overnight call to PGY-2 year or beyond would delay intern development without tangible benefit. We feel that individual programs should be able choose a call schedule that is optimized for their residents while conforming to the current work-hour rules. We are confident that a shorter shift-based schedule may be appropriate for some programs, but we wish to preserve the option to choose a system that works best for us and our patients. Many of us chose our program under the expectation that interns would be the hub of the patient care wheel, longitudinally following the care of the patients that are admitted during the crucial first thirty hours of their hospitalization. We respectfully request that you allow residents to preserve our system under the current work hour guidelines, which seem safe and educationally sound.
Sincerely,
The Housestaff at the Brigham and Women's Hospital
Sponsor
Amit N. Vora, MD MPH PGY-1, Department of Medicine Brigham and Women's Hospital Boston, Massachusetts
Links