Business students concern regarding finance courses
22
signers.
Add your name now!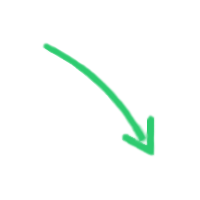 22

signers.

Almost there!

Add your voice!
Maxine K.
signed just now
Adam B.
signed just now
To Dr. Khalid,
Dear Dr. Khalid, this letter is written in order to raise awareness to the following concerns of fellow students studying with Dr. Alina, Professor of the finance department. Students have faced many issues with her. Dr. Alina has failed to effectively organize her course and moreover communicate effectively with her students, and this has led to the suffering of many student's mid-term grades (worth 20%) as well as assignment marks. We have almost reached the end of the semester, and we see our grades in this subject in jeopardy.
In addition, me, and my classmates, are also not in agreement with her expecting the students to often know a lot of things since it is just finance 1 and we students are still in the process of learning and this is the first finance course we are taking.
Some other concerns faced by students were:
She mentioned right before the midterm that she will think about giving us a midterm practice sheet, although later on, she went on saying that since students in the other section don't attend her classes she won't be giving out a practice sheet or in that case the formula sheet (how about the students who do attend her classes and are working hard to get a good grade?). Moreover, the midterm paper was in a different format than what we did in class or the homework and most of the students faced issues in completing the paper, although they studied hard.
She mentioned she gave us the project at the beginning of the semester, however in the beginning she told us to choose any topic and do a project on it (without providing any guidelines or instructions). And when the due date for the actual project which she did give guidelines for was approaching and students went to her for help or in that case getting their companies approved she wasn't being helpful and kept insisting on how we didn't start the project way back in time even before the guidelines were out.
Other sections are facing major concerns with her as well, which I am unaware of but want to represent them through this letter.
We respect her as a teacher, and we sure do see her passion for teaching but speaking for all the sections she teaches, I thought this was something that the management should be aware of. We request you to give us a solution to this problem since the average grades as a class are drastically low and we are under great stress about how to go about this.
As the end semester is approaching we would like to suggest a few ideas for a grade boost, it could be working out and submitting practice sheets, redoing the midterm, or even giving us an extra assignment, whatever it takes to recover that 20.
Thank you for your understanding. I am attaching a signed consent of students who allow me to write this letter on their behalf.
Best Regards,
- Students