Building Safe Spaces in Winnipeg
264
people have signed this petition.
Add your name now!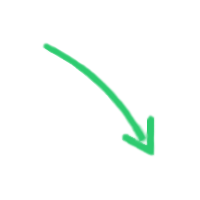 264

people

have signed.

Add your voice!
Maxine K.
signed just now
Adam B.
signed just now
This past October Fame Nightclub hosted a Halloween party. Over the course of the evening several pictures of the clubs patrons were taken and subsequently posted to Fame's Facebook page. Included in this album was a picture of a club patron donning blackface as part of their halloween costume.
The reaction to the picture was as swift as it was varied. Many people expressed indignation at the inappropriate costume and questioned Fame's role in promoting the image of the offensive incident on a public platform.
Fame subsequently removed the image from their online album- a gesture greatly appreciated by many in the community; however this good will was swiftly erased by problematic statements issued by Fame in the following days. Through a statement released via Facebook, Fame vilified individuals who shared the image online as "bullies."
In the days that followed Fame attempted to suppress discussion about the issue, all the while refusing to take ownership for the unfortunate affair and attempting to shift blame for the incident and the fallout caused by it.
The days following this incident have highlighted the need for open discussion in Winnipeg about the role and responsibility of public figures and community organizations in contributing to the creation and maintenance of spaces that are free of racism, safe, inclusive and respectful to all.
We are past the point of debating whether offence was meant or not. Offence was caused and felt.
Fame's response to the incidents illustrates a disturbing attempt to suppress discussion and refusal to engage with community members on undeniable issues of racism.
We could use this statement to give a history of blackface, to discuss its roots in perpetuating harmful stereotypes and caricatures of black people. We could spend an eternity discussing the subtle ways that donning blackface and other forms of cultural appropriation hold up systems in which people of colour are perceived as second class citizens whose cultures and ways of being can be simply used for amusement and entertainment. We could use this whole statement to discuss this loaded history but we won't.

We will say however that skin colour is not a costume nor an accessory. Black face is not a practice that exists in a vacuum; it's an old form of racism, undeniably rooted in history.

Community organizations purporting to create safe spaces for all members of the community have a responsibility to create environments that do not perpetuate racism and other forms of oppression.
We are members of Winnipeg's LGBTTQAI community, the very community that Fame purports to serve. Our community includes individuals who are themselves people of colour; it also includes allies. We have been impacted by the events of the last few days. Members of our community are offended and hurt by the events that have transpired and we refuse to dismiss instances of blackface as simply "a halloween costume."
We are disappointed by Fame's reaction to the events that have transpired and assert that Fame's response has thus far been inadequate and grossly inappropriate.
We refuse to normalize bad behavior. We refuse to minimize the offence caused by blackface. We hold Fame and other organizations in our community accountable.

This is a turning point in creating safer spaces for all members of our community. We invite Fame to commit to meaningfully working with community members to resolve this issue by issuing an appropriate apology and meeting with community members working to resolve the issue. We also invite the community organizations named in Fame's statement to actively participate in this important discussion.
Finally, we stand in solidarity with all the members of the community in Winnipeg who have been affected by the events that have unfolded. We are committed to working with you to create safe spaces.
A coalition worked together to develop this statement including individual members of the community, QPOC Winnipeg, Queerview and Winnipeg Dyke March .
Please join us in building safer spaces by lending your voice to this cause.