Build Better Elder Care
78
people have signed this petition.
Add your name now!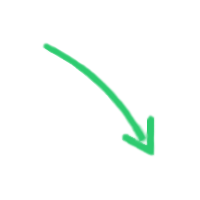 78

people

have signed.

Add your voice!
Maxine K.
signed just now
Adam B.
signed just now
To: Mayor Sanderson, Deputy Mayor Andrews, Members of Council, MPP David Piccini, Premier Doug Ford,
We oppose Southbridge Health Care's long term care plan for 65 Ward St., Port Hope.
The proposal is seven storeys. The first floor is administrative, a dead zone without space for residents. The main outdoor area is surrounded by three 85 foot high walls and a 100-space parking lot.
Most LTC residents have dementia and many are exit-seeking. Long corridors stacked in the sky is not an innovative plan for this level of care. Each floor would have 32 beds per unit, which is the industry maximum. The best and safest model for LTC has proven to be units of 12 beds with easy access to green space.
This building is oversized for the small lot and would tower over the neighbourhood, disturbing the peace with increased traffic, giant delivery trucks, noise and light pollution.
After buying Hope St Terrace in 2015 Southbridge cut full time staff, services, building maintenance and access to medical supplies. Their manager Extendicare had recently closed shop in the US after paying a $38 million settlement for defrauding Medicare. With Extendicare's help Southbridge homes have achieved Ontario's highest pandemic death rate at 9%. Ontario's Covid19 death rate in LTC homes is among the highest in the developed world.
Southbridge now wishes to consolidate their existing 157 beds in Port Hope and Ontario taxpayers will pay for 35 more, creating 192 beds. The proposal would replace our historic hospital and several mature shade trees with a pre-fab block large enough to be the most imposing structure in town, engineered to extract maximum dividends from our frailest elders.
For two years, residents and staff would live meters away from a noisy, dirty construction site before they move into the new building and the old one is demolished..

This is the only LTC expansion among the four that Southbridge has underway that was not relocated to a large lot on the outskirts of town. Approving the zoning amendment for building height would set a precedent for more seven storey buildings in similar neighbourhoods, and then nine storeys and upwards, until Port Hope's unique character is lost forever.
Southbridge siphons our provincial tax dollars to pay dividends to its millionaire investors. Let them find a bigger site and build a more humane building.
We demand a better solution to the long term care crisis.

See: https://www.myporthope.ca/65-ward-street
Email town planner: tmerepeza@porthope.ca
Leave comments for council: https://www.myporthope.ca/65-ward-street?tool=surv...