Buhari, Emefiele, CBN: please relax the current forex restrictions.
38
people have signed this petition.
Add your name now!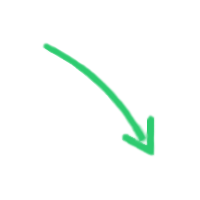 38

people

have signed.

Add your voice!
Maxine K.
signed just now
Adam B.
signed just now
Today is the 19th of February 2017 and the present rate of $1 to Naira is 516. Yes, five hundred and sixteen Naira. It is not certain that this rate will be stable for long as the Naira might continue to depreciate as the days go by.
This high exchange rate is not only having a negative impact on the economy but it is also affecting the livelihood of millions of Nigerians who their businesses and sources of income rely on foreign exchange. There are those who study abroad, factories needing raw materials, importers looking to bring items in, those looking to go for holidays, those looking to get medical help and several others needing to purchase items online abroad.
All these aforementioned set of people are finding it hard to get access to forex thereby hindering their means of survival, right to living and right to earning a living. The people who fall into my category are in the millions; ordinary people trying to survive despite the harsh and inhumane policies the government has subjected us to.
Take for example a small time importer like me who imported at the rate of #200 to a dollar (yes, it was that affordable not long ago) and bought fifty items for a thousand dollar, I would need about five hundred and twenty thousand Naira to get same today as against the two hundred thousand I spent in getting same items about two years ago.
This is totally unacceptable. The forex policy is causing untold hardship to the ordinary Nigerian and the government seems to not be aware of our pains and suffering.
Out of all the banks in Nigeria, only two (that I am aware of) currently offer payment online via debit cards and that's even limited to $100 a month per account holder. Call me economically impaired but I think this is laughable and at the same time insensitive. Why can't I spend my own money?
Banks now direct people to get a USD denominated card and yet won't sell you USD at the CBN rate of #305. They sell higher and not to the ordinary people. BDCs sell for close to #500 but one would never get from them as they have their own people they also sell to. Where do we get USD from then? From the parallel market, roadside BDCs who sell at cutthroat rate of #516.
How would the ordinary person who needs USD survive then? Should we just sit in our homes and sulk and lick our wounds and watch the world pass us by? Are we to fold our arms and watch our businesses crumble because of our government's insensitivity?
I understand that the mantra for this inhumane law is to curb corruption but who is really being affected by these laws? Certainly not those it was targeted at. Those set of people have their ways to get USD at sane rates while we, the uncorrupted have no way to access forex.
It is the ordinary person that suffers because of these laws and this petition is being written by an ordinary Nigerian hoping it will garner enough signatures and ultimately get to the right channels.
We need an improved and higher limit on debit cards and channels to send money abroad at saner rates. We cannot continue to suffer because of the sins of a privileged few.
Buhari, Emefiele, CBN; please allow us access to forex.