BTS JIN DESERVES BETTER!
26
people have signed this petition.
Add your name now!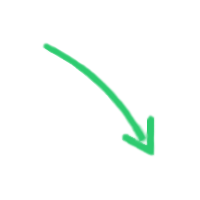 26

people

have signed.

Add your voice!
Maxine K.
signed just now
Adam B.
signed just now
I am pretty sure you all know about the current situation. many armies (BTS fans) have been complaining about Jin getting less screen time compared to other members.
Jin deserves better. Every time a comeback comes around, jin is always the member with the less screen time and less lines. i know the rap line didnt get much verses and screen time either which is wrong as well but i can say, they are treated a little bit better than jin.
i hate how this always happen and a video resurfaces from 2018 where jhope speaks about how each member records their version of the song and they pick which voices they think fits for the song. i trust BTS, i really do but you are telling me that there cant be a song that can fit for jin voice as well.
hes the member with the least lines and screen time. this nothing compare how bighit screw jin over in 'NOT TODAY' but thats another conversation.
he continues to get screw over time and time again and im sick of it!!
yeah, bighit made up for the lack of screen time over the years for jin by adding him a little bit more than usual but even so, alot of his screen time was cut and there is videos of him looking sad when they were reacting to DYNAMITE MV.
when will jin get better treatment. its been 7 years and its still happening!
i will forever trust BTS but that doesnt mean i cant feel a certain way when a member is continue to be mistreated.
We dont want to make a really big commotion about this. the only thing we are asking for is to treat jin better. please give him more lines and screen time. Our seokjinnie is underrated.
#JINDESERVESBETTER