BTS Europe Tour
39
people have signed this petition.
Add your name now!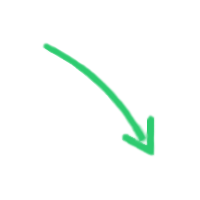 39

people

have signed.

Add your voice!
Maxine K.
signed just now
Adam B.
signed just now
SOOOO people! As most of you guys know, BTS are on a "World" tour *laughs and starts to cry*. It seems like their planning just... failed. In this moment they are living their lives in USA, while we in Europe just stays silent and cries in a corner. WE SHOULD SHOUT EUROPE!! I know some of you do, and I know that all of you want to something about it.
Everyone has that dream about BTS comming to our/your country, we want them in Norway, you want them in France, Spain, ect. So we thought, what if we can gather enough voices so that we reach BTS and ask them, or beg them (we don't really care what we do as long as they come happily to every country in europe *-*) to have a tour in Europe. So that no country is left out, so that every army get to see them.
We're not just asking for the help from people in europe, this goes out to everyone that can read or can have this read out lound for them. We need everyones help. The European ARMY needs BTS, just as much as any other ARMY out there. WE ARE A COMMUNITY GUYS *falls down on our knees* PLEASE HELP USSSSS ;-;
We (there are two of us writing this) come from Norway, and we're sure that all the ARMY in Norway are just as frustrated as us. You see, they actually came to Norway, but the fans coundn't meet them, be near them, and they didn't have a concert. The whole thing was supposed to be off the radar, but some people recognized them (of course), but were told to keep distance from the boys. We Know that there are lots of ARMY out there that wants them to come to Europe, we know that there are lots of ARMY in Norway, and we know that there are a lot of ARMY all over the world that can see this situation from out prespective and help us out.
WE ARE GONNA MAKE THIS GUYS!!! think about it... you could be the reason to why they finnaly came to Europe. BE A PART OF THIS!! HELP US ARMYYYY!!! WE NEED YOUR VOICE!