Brighton and Hove Stand Up To Racism Unity Statement
100
people have signed this petition.
Add your name now!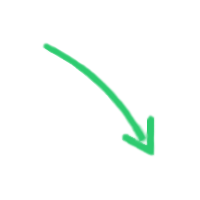 100

people

have signed.

Add your voice!
Maxine K.
signed just now
Adam B.
signed just now
Brighton and Hove Stands Up To Racism!
Unity Statement 19th May 2017
Across the USA, Europe, the UK and Brighton & Hove, racism is growing.
Donald Trump's election campaign and the EU Referendum debate involved relentless racist rhetoric that denigrated refugees, migrants and Muslims. We have seen the appalling murder of MP Jo Cox – labelled a 'traitor' because of her support for refugees – and the recent vicious attack on Reker Ahmed, a 17-year-old refugee, and his friends.
Racism is on the increase around the UK. The city of Brighton and Hove is not immune.
In Brighton & Hove there was a 2.5-fold increase in racist and religiously motivated hate crime in 2015–16, compared with 2013–14, (Strategic Assessment of Crime and Community Safety 2016 – Brighton & Hove City Council and Community Safety Team )
We already know from our 'unity stalls' and organising meetings that people are being racially abused and assaulted. This is happening on our streets and in central Brighton. There is usually a group of perpetrators and they are most likely to be unknown to the person abused. The person abused is left feeling vulnerable, anxious and depressed.
With the announcement of a 'snap' general election on 8th June there is the serious prospect of a further rise in racism. Hate crimes soared by 41% following last year's EU Referendum, and much of the toxic scapegoating that fuelled this rise now threatens to dominate the general election.
We stand against all attempts to use the general election to divide us on the grounds of ethnicity, race and religion.
We oppose Islamophobia, anti-Semitism and the scapegoating of refugees and migrants.
Migrants are not responsible for the NHS or housing crisis. They play an indispensable role in society and public services. Refugees have fled from war and terror and we welcome them. Diversity and multi-culturalism are our strength and we will not tolerate racism!
We have a long tradition of anti-racist and anti-fascist organisation and activity in Brighton & Hove. We recently set up a local branch of Stand Up To Racism (SUTR) – a national campaign launched in October 2016 that is supported by many leading political figures, trade unions, student unions and community groups – see http://www.standuptoracism.org.uk/about/
Our aim is to support refugees, migrants and ethnic minority groups and to give confidence to anti-racists. By taking the anti-racist message into workplaces, schools and colleges, and on to the streets, we counter racism and isolate those who would use it to divide us. We hope to create the broadest campaign possible so that we can make a difference.
We encourage all anti-racists to join us, work with us and sign this Unity Statement.
Organisations that have signed the statement: -
Afrobase
Age UK Brighton & Hove
Ambigo
Best Foot Music
BHCC Community Safety Team
BMECP (Black & Minority Ethnic Community Partnership)
Boombastic DJs
Brighton & Hove Black History
Brighton & Hove Chinese Elders Group
Brighton & Hove Green Party
Brighton & Hove Gujarati Cultural Association
Brighton & Hove NUT (National Union of Teachers)
Brighton & Hove Palestine Solidarity Campaign
Brighton & Hove People`s Assembly
Brighton & Hove Racial Harassment Forum
Brighton & Hove Sanctuary on Sea
Brighton & Hove Trades Council
Brighton & Hove Unite Against Fascism
Brighton Against Detention
Brighton Alternative Jazz Festival
Brighton Climate Action Network
Brighton Regency Community Practitioners and Health Visitors Association / UNITE
Brighton Socialist Workers Party
Brighton Table Tennis Club
University of Brighton UCU
CEDP (Chinese Educational Development Project)
Change Grow Live
CHIBAH (Co-operative Housing In Brighton and Hove)
Community Base
Community Works
Councillor Pete West - Mayor of Brighton & Hove
Crossroads Care East Sussex, Brighton & Hove
Dialogue Society – Brighton Branch
Elevation Networks – National Citizen Service (Brighton and Hove)
Euro-Mediterranean Resources Network
Free University Brighton
Friends Centre
Friends, Families & Travellers
Good Health Projects Ltd
Grace Eyre Foundation
Hangleton and Knoll Multi Cultural Women's Group
Home & Company
Hummingbird Project
John Cook - Hate Crime Ambassador & Community Advocate
MOSAIC Black and mixed parentage family group
National Citizen Service (Brighton & Hove)
Open Strings Music CIC
Pavilions
Rabbi Elli Tikvah Sarah - Brighton & Hove Progressive Synagogue
Radio Free Brighton
Radio Reverb
Refugee Radio
Sally Hunt - General Secretary UCU
Save the NHS Committee
Starlings Housing Co-operative
Sussex and Brighton Students (SABS) - Save the NHS Committee
Sussex Branch GMB
Sussex Defend the NHS
Sussex Interpreting Services
Sussex Syrian Community Group
The Bridge Community Education Centre
The Carers Centre for Brighton & Hove
The Migrant English Project
Tru Thoughts (Brighton Record Label)
Trust for Developing Communities
UNISON – Sussex Partnership Branch
West Sussex NUT
Vandu Language Services
YMCA DownsLink Group