Brown University and PLoS ONE: Defend academic freedom and scientific inquiry
5512
signers.
Add your name now!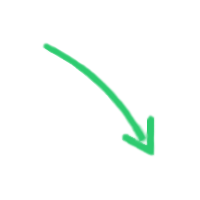 5512

signers.

Almost there!

Add your voice!
Maxine K.
signed just now
Adam B.
signed just now
We, the undersigned, are writing in support of Dr. Lisa Littman of Brown University and her study on the topic of rapid onset gender dysphoria (ROGD).
Many of us are parents of teens and young adults who, having never expressed discomfort with their sex during childhood, experienced a sudden onset of gender dysphoria after exposure to the concept through peers and/or websites promoting transition. Some of the signatories to this petition are parents who completed Dr. Littman's survey. The results of the study support the possibility that social contagion, rather than an innate, immutable sense of incongruence between body and mind, may be at work in some of these cases.
We are grateful that Dr. Littman's research has been published and that this issue is finally beginning to get the attention it deserves. Although an abrupt adolescent onset of dysphoria has been mentioned previously in the scientific literature[1] , Dr. Littman's study is the first to explore and document the phenomenon in detail. It describes what appears to be happening to many young people today.
We must be very clear: the parental reports in this study offer important and much-needed preliminary information about a cohort of adolescents, mostly girls, who with no prior history of dysphoria, are requesting irreversible medical interventions, including the potential to impair fertility and future sexual function. In any other group of children, these grave consequences would be seen as human rights violations unless there was significant and overwhelming evidence these procedures would be beneficial long-term.
Across the world in the last few years, researchers and clinicians have noted a sharp uptick in the number of young people, primarily females, who are requesting medical transition services. For example, in the United Kingdom gender clinic referrals have quadruped in the last five years. This constitutes an epidemic. As a leader in public health research, it is incumbent upon Brown University to investigate the causes and conditions leading to this sharp increase, as well as the long term outcomes.
We are disheartened to see that Brown University has already removed a news release announcing the study from its website and replaced it with a letter to their community that states: "There is an added obligation for vigilance in research design and analysis any time there are implications for the health of the communities at the center of research and study."
We, the undersigned, many of whom are parents who participated in Littman's survey, agree wholeheartedly that the "scientific community holds an obligation for vigilance in research design and methodology." There has yet to be a study that includes a cohort of youth offered mental health care in place of affirmation therapy. The glaring absence of a control group of youth who are supported by their families in their gender exploration but who are not affirmed in "wrong body" beliefs is a failure of the scientific community. As the number of girls and young women who desist from their trans identification grows, we must demand recognition for this cohort as members of the "communities at the center of research and study."
The university has effectively caved to pressure from activists who claim that Dr. Littman recruited participants from "anti-trans" or "far right" hate sites. Similarly, the moderator of the PLOS One Twitter site promised to "investigate" the published study after trans activists mobbed their account. Trans activists claim the parents who completed the survey were too transphobic to accept that their children were trans and too disconnected to have noticed that they had been suffering from dysphoria since childhood.
These claims are false in every respect. The three websites referenced are available for all to view, but the vast majority of contributors are secular, engaged, open-minded, mostly liberal-leaning parents.
These sites point to the probability that many kids who are today identifying as trans are in fact experiencing internalized homophobia. In other words, the contributors to these sites are concerned about the wellbeing of gay and lesbian kids, and they want to ensure that their children are not transitioning simply because they are ashamed of their sexual orientation.
Consider the study results:
85.9% support same-sex marriage.
88.2% believe trans people deserve the same rights and protections as everyone else.
Clearly, those who claim the respondents are from the far right are either misinformed or disingenuous.
And what of the claim that the parents were "unsupportive" or too disconnected from their children to recognize they had felt dysphoric during childhood? Dr. Littman acknowledges this possibility in her paper. However, she also notes that "the 200 plus responses appear to have been prepared carefully and were rich in detail, suggesting they were written in good faith and that parents were attentive observers of their children's lives."
Littman's study offers, for the first time, a glimpse into families who hold space for their dysphoric children while also seeking out mental health care that focuses on underlying conditions. Consider some of her findings:
204 out of 256 youth reported on in the study claimed alternative sexualities to their parents prior to coming out as transgender
Over 200 youth were supported in changing their presentation in terms of hairstyle and dress
188 had changed their names
175 had changed their pronouns
111 youth told their parents they wanted to see a gender therapist; 92 were taken to see one
Moreover, of Dr. Littman's respondents, there were only eight cases of estrangement: six by the youths themselves and two "where the estrangement was initiated by the parent because the AYA's outbursts were affecting younger siblings or there was a threat of violence made by the AYA to the parent." [AYA = "adolescent or young adult."]
These are clearly parents who supported their children in their distress and through exploration of identity. Littman's study also found that 119 youth requested medical interventions at the same time they announced their new gender identity or within the first month of their announcement. Remember, 100% of the youth discussed in her survey did not qualify for a diagnosis of gender dysphoria at any point in their childhood or prior to coming out. Yet, 17 youth were offered an Rx on their first visit with a clinician. Perhaps even more concerning, "For parents who knew the content of their child's evaluation, 71.6% reported that the clinician did not explore issues of mental health, previous trauma, or any alternative causes of gender dysphoria before proceeding and 70.0% report that the clinician did not request any medical records before proceeding." This is in a cohort of young people of whom 62.5% had been diagnosed with at least one mental health or neurodevelopmental disability prior to the onset of gender dysphoria, which mirrors data from other affirmation-focused clinics.[2]
Another notable criticism of the study is that Dr. Littman sought input only from parents, not from their children. Here again she acknowledges the limitation: "Although this research adds the necessary component of parent observation to our understanding of gender dysphoric adolescents and young adults, future study in this area should include both parent and child input." We understand that Dr. Littman plans future surveys specifically for dysphoric youth and we cannot emphasize enough how important this research will be for this particular group of young people and their families.
We, the signatories to this letter, overwhelmingly support the rights of transgender people, but we want better diagnostic and mental health care for youth who suddenly demand serious medical interventions, particularly in the absence of a history of dysphoria. We believe that medical interventions that may benefit some individuals may not help, and may even harm, others, as already evidenced by the growing number of desisters and detransitioners, many of whom have already suffered from irreversible side effects of their earlier medical transition . We support more research to help distinguish between the two groups, and Dr. Littman's study is an important first step.
We strongly urge Brown University and PLOS ONE to resist ideologically-based attempts to squelch controversial research evidence. Please stand firm for academic freedom and scientific inquiry. We urge you to support Dr. Littman in this important line of research.
Contacts for personal letters and phone calls:

Bess Marcus, Dean of School of Public Health, bess_marcus@brown.edu, 401-863-9858
Christopher Kahler, Chair of Behavioral and Social Sciences, christopher_kahler@brown.edu, 401-863-6651
Brian Clark, Director of News and Editorial Development, brian_clark@brown.edu, 401-863-1638
Joerg Heber, PLOS ONE Editor-in-Chief, jheber@plos.org, 415-624-1200
[1] See, for example, Bonfatto, M. & Crasnow, E. (2018) Gender/ed identities: an overview of our current work as child psychotherapists in the Gender Identity Development Service, Journal of Child Psychotherapy, 44:1, 29-46, DOI: 10.1080/0075417X.2018.1443150. Also see Byne, W., Bradley, S. J., Coleman, E., Eyler, A. E., Green, R., Menvielle, E. J., . . . Tompkins, D. A. (2012). Report of the American Psychiatric Association Task Force on Treatment of Gender Identity Disorder. Archives of Sexual Behavior, 41(4), 759-796. doi:10.1007/s10508-012-9975-x.
[2] "In all diagnostic [mental health] categories, prevalence was severalfold higher among TGNC youth than in matched reference groups." http://pediatrics.aappublications.org/content/earl...