Bronze statue of Kate Mountain to be erected in Manchester
17
people have signed this petition.
Add your name now!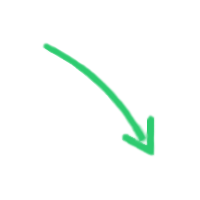 17

people

have signed.

Add your voice!
Maxine K.
signed just now
Adam B.
signed just now
Bronze statue of Kate Mountain to be erected in Manchester -
Article from the MEN:


Elbow's frontman pays tribute to the music venue where they worked, sold their first single from, and played the shows that shapedthem
Elbow frontman Guy Garveyhas joined the famous voices paying tribute to iconic live venue The Roadhouse.
Speaking exclusively to the Manchester Evening News, he said he was saddened by the news that the basement club was closing down on June 1.
Guy, who worked on the door at the club for over four years while his band mates Richard Jupp, Craig Potter and Pete Turner pulled pints on the bar, praised owner Kate Mountain for being a patron for new music in Manchester.
He said: "A lot of people found their first foothold there. And I don't mean just bands: painters, novelists, photographers, dance tutors, actors, as well as musicians.
"They all went into their chosen field successfully, and that's because of the safe place Kate gave them.
"She has been one of the caretakers of music in Manchester for so long. If there isn't a bronze statue of Katy Mountain somewhere in the city soon, I'll sculpt one myself."
Before becoming Elbow, Guy and his band mates (completed by Mark Potter) played at the venue under their Mr Soft moniker.


Laughing at the memory, Guy said: "That was our lowest ebb. You would get an audience sheet that shows you how many people came to see the band. We had a woeful six punters.
"The next gig we did there was as Elbow, and we sold it out. That was only through the support of people like Katy."
Drummer Richard Jupp met his wife Sarah at the venue's famous Electric Chair club night, and the band's debut single, The Noisebox EP, was only available to buy at The Roadhouse and Northern Quarter shop Piccadilly Records.
Elbow has maintained links with the venue throughout their career - returning there last February to play an intimate charity show for War Child.
He said his favourite memories of shows there included G Love & Special Sauce, when "you couldn't get a Rizla between the audience members", watching The Verve's Richard Ashcroft soundcheck alone after turning up late, and Muse's show in 1999.


Guy added: "It's an old school basement club and there's very good competition in small venues around Manchester now.
"Kate's been trying to make it (The Roadhouse) work for so long, and closing it is not a decision she arrived at in any way lightly. She was loathe to shut it for so long because of the sense of duty she felt to young bands.
"I don't think I'm speaking out of turn when I say she was really concerned for her staff. For everyone who worked there, it became the hub of their universe.
"When we got our record deal, we all left in the same weekend leaving her with no staff. And when we lost our record deal, she took us all back.
"She's hanging up her spurs as Ma Roadhouse, but she's still working with her old friend Mary Ellen (McTague, Aumbry) - who started out doing cheese and ham toasties at The Roadhouse!"
http://www.manchestereveningnews.co.uk/whats-on/music-nightlife-news/guy-garvey-roadhouse-boss-should-8889096