Broken Mom Restoration Coalition of America
35
people have signed this petition.
Add your name now!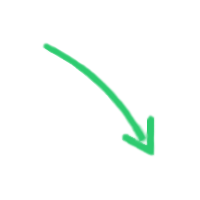 35

people

have signed.

Add your voice!
Maxine K.
signed just now
Adam B.
signed just now
My name is Liana Preble Founder of Broken Moms Healing Ministry and our newest endeavor Broken Mom Restoration Coalition of America. Broken Moms Healing Ministry is an online based support community at Brokenmoms.com and myspace.com/brokenmoms. We have been in operation since June of 2006. We have over 3000 members and a missionary in each state of our Country. Everyday we hear from mothers who are struggling in motherhood and abusing their children in some way. We are an open forum so that the millions of mothers hiding and suffering in silence can break free and get the help they need instead of continuing the cycle of abuse. I write to you today to ask for your support and guidance. I have created all the programs and resources I feel God has lead me to. I have implemented the concept of Restoring Broken Moms and We can not stop child abuse without educating and rehabilitating the abuser in the very circles I have brought this ministry. I have come up against obstacles I didn't even know existed and have marked out a path and point for Broken Moms. Moms who may be drug addicted, domestic abuse victims or the several unrecognized mothers who many just accept, normal everyday moms who are living under stress and are abusing or are being neglectful and harsh, emotionally detached from their children. We believe that there should be a governmental program and resources specifically for Broken Moms in America. There should be a place, a resource, an institution that provides the rehabilitation for moms who are abusive to their children. There should be more media awareness and an open avenue for mothers who are struggling in silence and who are in return creating emotionally disturbed children. From much of our research we find that local government and private sectors provide similar programs but that on a national level there is not enough awareness for this issue. Moms abuse and that is a fact. They abuse and it gets to a point where there is no intervention prior to the children being removed from the home. We understand a child's safety and that it is not always in the best interest of the child to remain or be placed back with the birth mother. Our concern is for the millions of American moms out there who are suffering in silence and afraid to speak out for fear of having their children taken away from them. So in the vicious cycle they try to change on their own and without much success. Such as a drug addict many Broken Moms need interventions and rehabilitation. A sex offender, drug/alcoholic can find rehab, but what about the abusive Mother For many Broken Moms it becomes too late and the child is harmed and then removed and what does that do for the household What does that do for the mom And most importantly on a national level, what does that do for the child who has a high percentage risk of growing up and abusing in the same way. As an American woman I ask, what is being done about the moms who abuse their children in my country When I was 18 I abandoned my 1 and a half year old child with his father after suffering from an undetected, untreated post partum depression. No one could help me as there were no resources at the time. Instead all I received was judgment and shame and spent the next ten years in a prison of shame harming myself with drugs and negative situations. It took the Lord to help me see that that is not what He has intended for mothers to be or become. As a victim of my circumstances and situations, I too was raised in an abusive household and feared I would do the same to my child so instead of abusing I abandoned, and neglect is still a form of abuse. I have had to live with this for thirteen years knowing that if there was someone I could of talked with who understood I might have had a real chance for change. That is what we provide, a real chance for the many moms who want to change. Nine times out of ten all they needed was someone to talk to who does not judge them. Also, many moms have later said they didn't even need to contact us as they read through the resources and were touched enough to make the change in their lives and households. But I write today to address the millions of moms who do not have internet access, who do not know about our organization and who are currently abusing their children. I, so far have been able to effectively deliver the message to these types of mothers that need help. I have seen miracles before my eyes with moms who have been abusing or have been abused. The most frightening are the moms who no one knew they were abusing and they have handed over their children as they knew they were only going to keep abusing them. Leaving the child left with what to think about A mom giving her child up for the sake of the child's safety is not enough for me. We must provide prevention, intervention and rehabilitation. The concept of helping a Broken Mom is not one that is addressed because many people do not want to touch it, it is taboo, it is not a topic that receives much attention and I want to change that. It is time to make real change possible for the Broken Moms in America. Currently there is no movement or spokesperson for these women to learn, "Struggling in motherhood You are not alone. This is what I did wrong as a mother how about you" I am that woman and I encourage you to invite the idea of helping Broken Moms in America by supporting our concerns. Thank you.
Sponsor
BROKEN MOMS HEALING MINISTRY MISSION Email Us: brokenmoms@gmail.com http://www.brokenmoms.com http://www.myspace.com/brokenmoms "Broken Moms Mission is to create awareness and support for moms who are struggling in motherhood and dealing with taboo situations. Many moms feel they are alone in their struggles and that because they aren't the mom they would like to be that they almost deserve to suffer in silence, embarrassed to ask for help and ashamed without hope. We encourage you to step outside your comfort zone and recognize "Broken Moms" and show the millions of moms out there who are suffering that they matter, that help is available and that there is hope for all "Broken Moms" and their children. Please join me in my efforts to help "Broken Moms" in America. We can not stop child abuse without recognizing and educating the abuser."
Links
Email Us: brokenmoms@gmail.com http://www.brokenmoms.com http://www.myspace.com/brokenmoms