British Columbians Against site C
18
people have signed this petition.
Add your name now!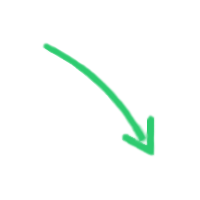 18

people

have signed.

Add your voice!
Maxine K.
signed just now
Adam B.
signed just now
The site C damn near Fort St John would flood 30 000 acres of alluvial farmland, which is unique in that it can be used to grow fruits and vegetables.It is estimated that the farmland that this damn would flood could feed up to 1000 000 people. British Columbia grows less than half of the food that it consumes, so this damn is a blow to British Columbian food security.
The Site C damn would trample over the Williams supreme court ruling on the right of first nations, and over First Nations' Treaty 8 rights over the peace river valley.
The construction of the site C damn would cost tax payers 8 billion dollars, and put immense strain on Fort St John's commercial and emergency services.
Additionally, it is anticipated that, since there is low unemployment in the area surrounding the damn, most of the workers would be migrant workers, working on the damn on a fly in-fly out basis. Thus , the construction of the damn is of negligible benefit to the economy.
The Site C damn would not provide energy to homes and businesses, whos energy needs are already filled to saturation but would fuel the areas burgeoning LNG fracking developments.
Fracking is a dangerous process for extracting LNG that involves pumping Uranium, mercury, methanol, and formaldehyde into the ground. These chemicals contaminate ground water, and in areas that fracking is prevalent, Birth defects are on the rise.
As British Colombians, we are concerned that this project will cost tax payers an inordinate amount of money, to the tune of 8 billion dollars. We are adamant that the site C damn is not in the best interests of British Colombians, and are appalled at the way that the Federal and Provincial governments are trampling over First Nations' rights in order to push this damn through.