British Academics in Support of the Wet'suwet'en People
24
people have signed this petition.
Add your name now!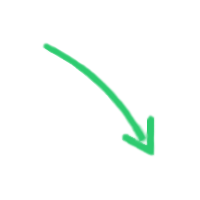 24

people

have signed.

Add your voice!
Maxine K.
signed just now
Adam B.
signed just now
We the undersigned, academics based in the United Kingdom, condemn the current actions of the Canadian state against the Wet'suwet'en people and their lands in support of the construction of oil and gas pipelines through unceded Wet'suwet'en territory. The Canadian state is globally recognized to be in conflict with Indigenous nations across the whole of the country, and this conflict with the Wet'suwet'en underscores the colonial, racist and oppressive policies of the federal and provincial governments, the complicity of resource extraction corporations, and the enthusiastic public support that most Settler Canadians demonstrate for racist colonial dispossession.
On this issue, the Canadian state is operating beyond its authority, colonizing the lands of a sovereign people in direct contravention of international law and the United Nations Declaration on the Rights of Indigenous Peoples (UNDRIP), to which Canada is a signatory and the province of British Columbia has committed to upholding in law. The Wet'suwet'en people have never signed a treaty with the Crown, nor engaged in warfare with either Britain or Canada; their territory has never been surrendered, a position that was upheld by no less than the Canadian Supreme Court in the decision Delgamuukw v British Columbia (1997). Despite this, there are currently heavily armed federal troops (Royal Canadian Mounted Police - RCMP) massing in Wet'suwet'en territory. They have set up an 'exclusion zone' around the Gidim'ten checkpoint and village site near the Widzin Kwa (Morris River), as they did one year ago at this time. Recently released documents from the previous 2019 invasion demonstrate that the RCMP were preparing to clear the camp using lethal force, including deploying snipers against civilians. Now, these same paramilitary troops are preparing to displace the Wet'suwet'en from their lands in order to enforce an injunction filed by Coastal Gas Link (GGL), one of the companies currently seeking to construct a pipeline through the territory.
The Premiere of British Columbia, John Horgan, recently defended these actions by citing 'the rule of law', meaning that the state has no choice but to uphold the injunction filed by CLG. This is a selective, limited and convenient reading of 'law'. Under the British Crown, the Royal Proclamation of 1763 set as a legal standard that no land could be claimed or sold without prior securing of title through treaty between an Indigenous nation and the Crown. The British Crown initially violated this standard with respect to the Wet'suwet'en in 1858 by declaring the creation of the Colony of British Columbia. This amounted to an extra-territorial seizure of land in violation of British law, a position that was reinforced in various court decisions including Delgamuukw and Tsilhqot'in Nation v British Columbia (2014), which stated that Canada must reconcile territorial claims with negotiation and treaty rather than legal assertions. Further, the Canadian Constitution, includes section 35 which states that all Aboriginal and Treaty rights are recognized and upheld – including, it should be understood, the 'Aboriginal right' to be protected from land alienation without consent. Consent is also an important part of Canadian law with respect to Indigenous nations, and it is now established that the Crown has a 'duty to consult' with all Indigenous people on matters that may affect them, even in the context of existing treaty or land agreements. However, 'consultation' in this situation has been very selective – the Hereditary Chiefs of the Wet'suwet'en have been overwhelmingly opposed to the pipeline construction, but various elected officials and individuals employed in the oil and gas industry are consistently upheld as evidence of 'consent'. In summary, the Canadian state is in violation of laws that pre-date Canada but which are considered fundamental to its legal framework, the Constitution of Canada itself, law and process handed down by Canadian Supreme Court decisions, and the UNDRIP and other international agreements to which Canada is a signatory. This is not 'rule of law'.
The British Crown also bears culpability here: the dispossession and displacement of Wet'suwet'en communities occurred between 1858 and 1982 under British colonial direction. The British Empire benefitted greatly from resource extraction and exploited Indigenous labour in Wet'suwet'en territory for over a century. We in the British academy continue to benefit from these crimes: many of our institutions, the reputations of predecessors and contemporaries, and much of our taken-for-granted 'knowledge' can be traced back to the extraction and exploitation of Indigenous peoples around the world including the Wet'suwet'en. We recognize our complicity and responsibility to confront these historical and ongoing crimes, and call upon the British government, UK higher education institutions, and civil organizations across the country to condemn the Canadian government and boycott research agreements with any Canadian institutions or governments excepting those of Indigenous communities. We further call for the immediate establishment of a committee to investigate the complicity of UK universities in ongoing colonialism, and the divestment of investment in any corporations, organizations, or research agreements that contribute to this colonization.
Time is of the essence – it is clear that the Canadian state and RCMP are ready and willing to use force against peaceful people occupying their own territories in accordance with centuries old laws and customs. Canadian society remains overwhelmingly resistant to recognizing Indigenous law and land rights, despite official calls for 'reconciliation' following the completion of a Truth and Reconciliation Commission in 2015. Indigenous women and youth continue to disappear or be murdered at astronomical rates; Indigenous communities continue to suffer from imposed isolation and under-resourcing, leading to high rates of youth suicide, substance abuse, and violent crime; Canadian police officers have been observed assaulting Indigenous individuals or abandoning them in freezing conditions, a practice known as 'starlight tours'; multiple murderers of Indigenous people, from Gerald Stanley in Saskatchewan, to Peter Khill in Ontario, have been found 'not guilty' by juries of their (non-Indigenous) peers; and the list could go on. It is clear, and has been recognized now in multiple studies, that all of these acts together are tantamount to genocide in the name of 'clearing the land', a process that has now been ongoing for almost two centuries in Wet'suwet'en territory. The Canadian government and people have proven that they are incapable of or unwilling to cease these actions without outside intervention. Given this, we call for the outright and unequivocal condemnation of the colonial invasion of Wet'suwet'en and all other Indigenous territories, and for those responsible within the Canadian government to be held to account.
Update: This letter was written on 5 February 2020. On 6 February, the RCMP began moving into the camps to make arrests and clear the path of the pipelines of resistance. A supply camp at 39km from the main camp was overrun under the cover of darkness and all occupants arrested. There have been reports that members of the media are being detained, or have been threatened with arrest if they do not surrender equipment or stop recording events. At the time of this writing, the Wet'suwet'en resistance continues and we encourage everyone who can to donate to the Unistoten Legal Fund: https://actionnetwork.org/fundraising/unistoten2020legalfund/
Signatories:
Dr Adam J Barker, University of Sheffield
Dr Emma Battell Lowman, University of Leicester
Professor Jenny Pickerill, University of Sheffield
Professor Gurminder K Bhambra, University of Sussex
Professor David Stirrup, University of Kent
(Photo credit - Michael Toledano)