BRIT FOR BRITS!
414
signers.
Add your name now!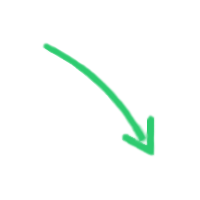 414

signers.

Almost there!

Add your voice!
Maxine K.
signed just now
Adam B.
signed just now

We as a British nation are hospitable of others from all cultures, all races and all ethnicities. However, we also have what has now become an irrepressible appetite to remain predominately British as we are rapidly witnessing the existence of our once Great British culture and heritage hastily perishing within our society. There are people living within the UK who have come from many cultures, religions and races whom are proud to be British and do not hold the dominating reluctance that many immigrants possess in the aim to rid Britain of it being primarily British along with what was once a wholly British heritage with our entire British traditions. We as a nation are becoming increasingly annoyed and frustrated at the recognition that Britain has now lost much of it's British culture (and is continuing to do so at a rapid rate) due to the following which our government has forced onto our country which completes what was previously known as Great Britain. Hence, the rapid increase in numbers voting for the British National Party in recent years. The numbers voting for the BNP are going to continue to rise (much through frustration and resentment) on a grand scale until the following issues are addressed and are resolved appropriately according to the British public.


1) We are, on what has now become a far too frequent basis, having the beliefs of other cultures and religions enforced onto our British culture by means of the building of Non -Christian "churches", while our own churches suffer through poverty and disrepair. We are witnessing the closure of hospitals and taxpayers money going towards funding these "churches". The increasing numbers of outlets and businesses, which are exclusively for the non-British cultures, are opening daily across Britain, which not only encourages the evaporation of the British culture but is also resulting in the following. Too many British jobs are being allocated to immigrants and non-British born citizens along with many of our state benefits and our homes. All of which are being paid for by that of the taxpayer whilst thousands of our own British families are facing the very real devastation of poverty due to lack of availability, lack of financial support from the government and due to all of the above being handed out to non-British born cultures and immigrants. The British public is consistently facing condemnation and scrutiny for our religious and non-religious beliefs and we are seeing these people protesting against our British rights and our culture within our own country. Should people of whatever religion, whatever culture and whatever race choose to live in Britain, they should be expected to embrace our British heritage, culture and traditions, not the other way around!


2) We are witnessing an increasing number of complaints due to the displaying of any British memorabilia or for simply screening the British flag as non-British cultures are finding these "offensive". This is resulting in the removal of our heritage and our pride of Britain. The British heritage and culture is persistently being challenged by other cultures and the British people are being sanctioned by the removal of our British identity. Futhermore, a personal message to Gordon Brown from the British public who have made the mistake of making you our leader, we are NOT "Europeans" as you have recently stated, we are BRITISH.

3) We are now being disciplined by such ludicrous and somewhat immoral political correctness that we are no longer permitted to sing "Ba ba black sheep" to our children and are no longer able to order a "black coffee" at the local cafeteria as we are informed that we are "racist" should we do so. This is just two of thousands of classic examples of the radical political correctness guidelines.

4) When any person wishes to migrate to another country, they should be suspended from doing so until they are able to provide evidence of their understanding of the countries language by means of undertaking a written and oral examination to ensure that they meet the criteria of having a basic knowledge of the language. We would like to see this become a necessity in England.

5) We expect to keep our laws, we do not want nor do we need the Sharia law here and we demand that the existing Sharia laws are removed from Britain. British laws, British values and British rights are only required here in Britain.

6) We expect our children's schools to remain British. This means that we oppose all exclusively non-British schools being in practice as not only does this encourage the divide between cultures, but it is also ignorant that a British citizen, regardless of their culture, does not feel it is appropriate for their children to attend mainstream schools alongside our British children. Furthermore, it should not be compulsory for a British taxpayer to fund non-British schools when British schools alone are under great financial strain.

7) We demand that our British troops are no longer made to fight other people's wars; you are killing our fathers, brothers, uncles, sisters, aunties, and mothers and so on. Bring them home!

8) Close the borders and remove all illegal immigrants from our country immediately.

9) Anyone found to be involved with, or are associated with any form of terrorism should carry a life sentence imprisonment. If those involved are a foreign national and was not born in the UK, they should be deported to their country of origin and not be protected under the human rights act. We do not want them living beside us.

10) As a nation, we do not ask people of other cultures and religions to live in our country. Should they come here, the government should be fulfilling their positions as the leaders of our country by ensuring that our lives and our culture is not destructed and ruined by the people they are allowing to enter our country and our lives. Many British citizens are emigrating and leaving England due to it becoming an unrecognizable home caused by the immigration that our government has subjected us to.

11) Finally, we as a nation demand that the government and their associates listen to the members of the public and take immediate action on these issues instead of leaving us unheard as we always are. These issues are devastating our lives and the lives of our children and depression in the UK is at an all time high. We are the majority and under democratic law, we remain sovereign. Due to the loss of our culture and the publics frustration, racism and hatred is now being misdirected at an entire race/culture/religion and is wrongfully aimed at those who do embrace Britain and all it stands for and this is only going to continue to rise until the government addresses the above issues. The Labour party are not in favour of Britain as they should be, but are in favour of money, dissolving our culture and making our once Great Britain part of a multi-cultural experiment which the British public do not want! More and more Brits are becoming angry and frustrated with the way our country has been subjected to the above and are now taking to the streets to protest, we are heading for a civil war if these issues aren't dealt with PROMPLTY.
WHEN IN ROME, DO AS THE ROMANS DO.
PLEASE NOTE: THIS PETITION CONDEMNS RACISM OF ANY KIND AND DOES NOT SUPPORT ANY POLITICAL PARTY. IF YOU WISH TO ADD A COMMENT PLEASE DO SO WITHOUT MENTIONING ANY OF THE ABOVE AS YOUR ENTRY ON THE PETITION WILL BECOME VOID. THERE IS A HUGE DIFFERENCE BETWEEN PATRIOTISM AND RACISM.
Sponsor
http://www.facebook.com/topic.php?topic=11497&post=55760&uid=291625813384#/pages/March-in-London-on-270210-to-say-us-Brits-have-had-enough-When-in-Rome/291625813384?v=wall
Links