Bristol,CT children need our help
13
people have signed this petition.
Add your name now!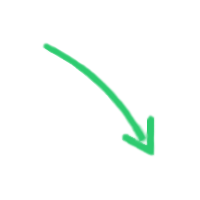 13

people

have signed.

Add your voice!
Maxine K.
signed just now
Adam B.
signed just now
I am asking that any parents that live in the west end of Bristol and have children 12 or younger, that walk to school, to please read this and help. Many of you are aware that according to Bristol Board of Education, children that live one mile or less from their school, must walk. This rules starts when the children enter first grade. Now there was a time and place for this rule, but not anymore. First grade children are about 5 to 6 years old. We all know that most children under the age of 12 are not mentally or physically able to protect themselves from the dangers out there. We can tell our children about stranger danger and to never walk alone, but do you really think that a group of six year olds can protect themselves any better than one six year old Of course not. We did research into the west end of Bristol and my husband has a map that shows all the registered sex offenders in our area. Please remember, these are only registered offenders, there are a lot that are not registered or may not have been caught yet. Within a half mile radius around O\'Connell school located on Park Street, there are 22 registered sex offenders. Six of them involved children. Do you have any idea how many sex offenders are in your area How many do your children have to walk by every day And anyone that lives in the west end of Bristol knows about the high crime, high speed traffic, and the numerous drug activity here. On the Board of Education website, it states that unless there is a health or safety issue, your child must walk. I contacted the Board of Education and the superintendent said that what I am asking for is a change of the board policies and that hedidn\'t think that there were enough children in the area to support this change and that there was not enough money in the budget for this. He did say that he will bring this up at a board meeting this summer. Am I the only concerned parent that thinks this is completely wrong Our children need our protection and the Board of Ed is supposed to be there for the children too. Most of us work or don\'t have an extra vehicle to transport our children to and from school. I thought that was why we paid taxes! This is a major safety issue and I told the Board of Ed that I am aware that there are crimes all over Bristol, but we need to start somewhere, and the west end of Bristol needs immediate attention. Do we wait for another attempted kidnapping We already had two in the past few months. What happens when it is no longer an attempted one Are any of you willing to take the chance that your child may be next I know that I am not willing to take that chance and I hope none of you are either. I believe that if we can show the Board of Education and Mayor Ward that there are many children out there that need our help, it may just sway the vote to get this outdated policy changed. I am asking that you sign a petition regarding this policy. If you would like a copy of the map that I sent to the Board of Education, I will be happy to give you one. Please help our children before it is too late.Once a child is gone there is no second chance...EVER. This petition will be given to Philip Streifer--Superintendent of BOE and also to Mayor Art Ward. I will also be bringing a copy of this to the BOE meeting.
Sponsor
My name is Kim Baril and you can contact me at danbaril@comcast.net for further information regarding this matter and as to when this BOE meeting will take place.