Bring Classic Disney Back!
31
people have signed this petition.
Add your name now!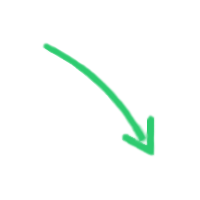 31

people

have signed.

Add your voice!
Maxine K.
signed just now
Adam B.
signed just now

Disney was a fantastic company. Entertaining movies, such as Mulan, Hercules, ect. Mickey Mouse was awesome, he brought joy to everyone, everywhere. But now, Disney has completely died due to the horrible shows they have on now, like Shake it up, Good Luck Charlie, ect! We need to let Disney Channel know that we want the old Disney back! Bring back Mickey cartoons! Disney: we appreciate the fact that you are doing promos about the classic Mickey (Have a Laugh.) But it's just not enough! At least show classic movies once in a while! Everyone love Beauty and the Beast!
Many people have been ranting about this for a while, and we should really do something about it! Well, obviously, it's a little too late for that. Disney has become money-obsessed and no longer cares about bringing joy into the hearts of its viewers. Disney: I know you are trying to make Disney more friendly by showing Those "Save the Planet" things, but, frankly, if you want real joy to come into the viewer's hearts, you have to realize that it's not about the money. So many people want the old Disney back, I have asked allot of people in my Middle school, and many other Middle School kids, even High School and College Students want the old Disney back! Even ADULTS are starting to see how bad Disney has become!
So, Yes, Disney has become a very stale channel. Disney before was magic, it was beautiful, it had true meaning, and it was animated! Disney animation is way better than these live action stupid things they have on now! I bet Walt Disney is tossing in his grave right now because of what Disney has become! You guys are DISNEY, LIVE UP TO YOUR NAME!
I doubt that this will make any difference in the minds of the sick now-a-days Disney people, but, somewhere deep inside, there is a spark of hope that this petition, made by a group of Middle School Students, might at least START to change the minds of Disney Channel creators. This is why, with a strong reason, I ask you to sign this petition, and maybe, just maybe, We could make a small difference. Hey, we are trying! So, Disney: BRING MORE CLASSIC THINGS BACK!
Links