Bring Back The Original MySpace!
49792
signers.
Add your name now!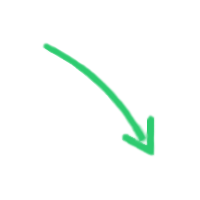 49792

signers.

Almost there!

Add your voice!
Maxine K.
signed just now
Adam B.
signed just now
The original MySpace was the best there was, in my opinion. You were able to style your page to fit the way you wanted it too. You could make it look how YOU wanted it to look.
Now, MySpace is forcing everyone to convert to the new 3.0 version. BUT, there's tons of people out there who prefer the 1.0 version, or the 2.0 version. Why should we have to switch to something we don't like? Obviously, that's going to make people leave MySpace, which is exactly what's been happening.
MySpace isn't losing people because it's "old" or "not cool" anymore. It's because they keep making these ridiculous changes which they like to call "improvements" because they think it will make them more popular. It's not. It's making them lose more and more people. MySpace thinks they're getting better, but they're really getting worse, and losing their originality which was the core reason people liked them.
Ever since Tom sold MySpace, it's gone to complete shit. They keep trying to "make it better" by making it look like other social networking sites such as Facebook, Twitter, etc,. Just like on Facebook, you can "like" stuff now. And people who AREN'T even on your friends list can "like" your stuff. It may just be me, but I think that's not right, at all. They've become so unoriginal.
They need to switch back, and give us all a choice in what version we want on our MySpace, whether it be the 1.0 version, 2.0 version, or 3.0 version, instead of forcing us to basically all have the same thing.
MySpace would easily gain back it's popularity if it were to just go back to the way they used to be, when they were original.
Thank you for reading. :]
- Alicia Van Heusen
Links