Bring Back Amrit (Anuj Sachdev) in Sabki Laadli Bebo
659
people have signed this petition.
Add your name now!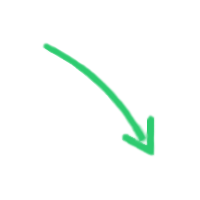 659

people

have signed.

Add your voice!
Maxine K.
signed just now
Adam B.
signed just now
HELLO ALL AMRIT aka ANUJ SACHDEVA LOVERS
AS YOU KNOW ME I AM AFREEN aka JUHUTI on INDIA-FORUMS.COM

AND BELOW IS A VERY IMPORTANT DEBATE REQUESTING FOR AMRIT TO COME BACK IN THE SHOW SABKI LAADLI BEBO. WE FANS ARE REALLY SAD TO SEE AMRIT'S DEATH, WE HAVE TO DO SOMETHING THAT THE CV'S OF THE SHOW AND THE CHANNEL PEOPLE DO LISTEN TO US AND BRING BACK AMRIT (ANUJ SACHDEV) TO THE SHOW. THE CV'S DOESN'T REALLY KNOW THE IMPORTANCE OF AMRIT CHARACTER IN THE SHOW AND TO THE AUDIENCE. THESE CV'S REALLY HAVE TO KNOW HOW IMPORANT IS AMRIT CHARACTER TO THE SHOW AND FOR US. WE HAVE TO DO ANYTHING TO BRING AMRIT BACK.

A MESSAGE FOR CV'S AND THE CHANNEL PEOPLE:

"OMG what you guys think you guys are doing. Why in the world CV's of Sabki Laadli Bebo thought of Killing Amrit's character and with this why the CHANNEL people got agreed on this. OMG I am simply hating the CV's for doing this and not understanding the reason behind for this HUGE step. We fans have always wanted to see Amrit-Bebo together, but this CV's arghhhhhhhhh. I only started watching this show ONLY for Amrit (Anuj sachdev) & Bebo (Shivshakti Sachdev), but today these CV's snatched Amrit-Bebo from us. I want to ask WHY, WHY did you guys did this, why did you guys took cute Amrit-Bebo from us. The CV's promised us (fans & viewers) that they will show Amrit-Bebo love track and development in their relation right after Rano track get over. BUT........... they just DECEIVED us. I am sooo mad at my self for trusting and having faith at these CV's.
What in the world did the CV's achieved from Killing Amrit's character??????? don't they know how much we love him and how much we LOVE Amrit-Bebo Jodi. Don't these CV's know the importance of Amrit's character in the show. Don't they know how much this will EFFECT the show. Do you guys even realize how much it will effect the show. I'll tell how much the show will be EFFECTED.
LISTEN:
1. No one will want to watch the show.
2. The show will be a HUGE FLOP.
3. The show will have no FUTURE,
4. The TRPs of the show will get DOWN,
5. A lovely show will turn into a DISASTER.
Whatever I am saying I am NOT JOKING at all, if you guys will not bring Amrit(Anuj Sachdev) to the show then this is what will happen FOR SURE, because its us (fans & viewers) who make some SHOWS sooo POPULAR, HIT, SUPERHIT and its us who make SHOWS, FLOPPPPPP. So if we won't care about the show and won't bother to watch it , then it will be a BIG FLOP, and if u will show us what we want to see then you are in good state, will get good response from viewers. If you will keep your loyal fans and viewers HAPPY then we (fans & viewers) also promise we will keep you HAPPY. Therefore, Its still not too late to change things around and keep Amrit (Anuj Sachdev) in the show. If you want a good response for this show as it have always getting then listen to the loyal viewers, and show whats the viewers wants to see. We fans only WANTS TO SEE Amrit alive in the show and Amrit-Bebo living a happy life. we fans always keep you guys happy by watching your show, appreciating your hard work, then can you guys not make us happy for just ONCE, by bringing the life of the show back, by bringing AMRIT back to the show. I hope you guys understand our feelings and will fulfill our wish.
Thank You"

I REQUEST ALL OF U TO COME AND SIGH AND LEAVE COMMENTS
I AND WE ARE AIMING FOR AT LEAST MORE THAN 50,000 SIGNS SO PLZZ PLZZZ ITS MY REQUEST TO ALL OF U TELL ALL AMRIT FANS, ALL OF YOU OUT THERE TELL UR FAMILIES, FRIENDS AND EVERYONE OUT THERE TO SIGN THIS PETITION AND HELP US BRINGING BACK AMRIT TO THE SHOW.
THANK YOU.


Links