Bring "Undoing Racism" to Tulane SPHTM!
36
people have signed this petition.
Add your name now!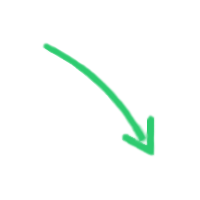 36

people

have signed.

Add your voice!
Maxine K.
signed just now
Adam B.
signed just now
Institutional racism is a public health problem. We know about America's history of slavery and Jim Crow laws, but many are unaware of the new and forms that deeply-rooted racism takes. From microaggressions to mass incarceration, racism and white privilege are still rampant today. The effects of racism have been found to give rise to adverse health outcomes. How can we expect to improve the health of the public if we continue denying that racism still exists or refusing to talk about it? How can we increase health equity when we claim that health problems in Black neighborhoods are a result of class differences?
Since we are primed early on with images and ideas that whites are better than people of color, and that all of the black and brown people behind bars deserve to be there, implicit bias festers in the majority of us, even if we do not bring this phenomenon into our consciousness. To undo such deeply-rooted racism and PREVENT such a parasite from taking a new form in the future, we must be proactive. Many individuals coming into public health are drawn for reasons related to social justice. Even in those students who are at SPHTM for social change, there is much to learn about race and how it affects the health of us all. From this, we are requesting that Tulane SPHTM provide monetary funds to attend The People's Institute for Survival and Beyond come to Tulane and perform their workshop entitled "Undoing Racism" with all incoming Public Health students upon orientation. The People's Institute moves beyond a focus on the symptoms of racism to an understanding of what it is, where it comes from, how it functions, why it persists and how it can be undone. The workshop's systemic approach stresses learning from history, developing leadership, maintaining accountability to communities, creating networks, undoing internalized oppression, and understanding the role of organizational gate-keeping in perpetuating racism.
Graduates of the Undoing Racism Workshop say that racism often stands in the way of effective organizing and that the workshop helped them deal with both cultural competence and racial dynamics in their work and in community.
The workshop would prime incoming public health students early on to be cognizant of their skin color and the skin color of others and the empowerment or disempowerment that is carried along with it. The goal of urging new students to attend this training would be to PREVENT not only blatant racism from occurring in our building, but would be the seed planted to PREVENT more discrete racism in the jobs we will one day take on. We will graduate and find ourselves in important roles like policy making, program management, and data collection. Race must be considered in these fields if we are committed to health equity. Another goal is PROMOTING color consciousness instead of color blindness. We all must learn to realize that even though race is a social construct, it has massive effects on the well-being of us all.
It would be ideal that all current faculty and staff also be encouraged to participate, and that the workshop would eventually spread to all Tulane schools' orientations.