BRING THE XSR700 TO NORTH AMERICA!!
99
people have signed this petition.
Add your name now!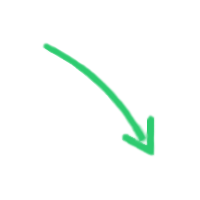 99

people

have signed.

Add your voice!
Maxine K.
signed just now
Adam B.
signed just now
We have all heard that the XSR900 is a fantastic bike, powered by the beastly FZ-09 "triple" that cranks out a massive amount of torque, leading to a very very quick bike! That is all wonderful news and great for all the seasoned riders around Canada and the United States but for the rest of us... It's simply too much power and seems too vicious for new riders to safely enjoy the joys of riding. Although I have heard from many new riders that have hoped on the XSR900 and had not too much trouble getting going on that beastly machine. The addition of ABS brakes, 3 Traction control modes (TC1, TC2 & Off), 3 Drive modes (A mode, STD & B Mode) and a slipper clutch make this a tech packed bike that makes novice riders think, "Hmm, so you're saying there's a chance!". In reality though for every 1 new rider saying it's a totally fine bike to start on, I have heard concerns of at least 4 experienced riders telling me that NO this is not something to learn on! With a ratio of 4:1 leaning in the obvious direction, this makes it a very very difficult bike for a new rider like myself to purchase.
So what about the rest of us? In a market place so hot with retro inspired bikes and manufacturers trying to excite and entice the younger and older generations with these timeless classic looks. Manufacturers such as Ducati are looking to attract new riders from all walks of life with many variations of the new Scrambler, and not to mention the many customization options available. The Scrambler from Ducati has been a very hot bike and apparently very manageable for new riders and experienced alike and then we have Triumph who has also had a lot of success aiming at that market and have been doing it for years. However nothing in the retro market closely resembles the XSR900, except off course that one bike we have all heard about but have yet to see in person. The XSR700, a close cousin of the FZ-07 and younger brother of the monster that is the XSR900. The famous twin engine from the FZ-07, you know the one that is always raved about and even stated by many as a perfect engine to grow with (even for novice riders). So where is the XSR700? Apparently getting some culture in Europe... The younger brother in Yamaha's "The Faster Sons" Line up has yet to appear in North America, perhaps it's busy learning about the roots of "Cafe Racers" and authentic retro bike culture...
What ever the reason for it's absence in North America, it's definitely a very capable bike and packaged with ABS brakes and a more manageable throttle, it seems to be the perfect fit for LOTS of folks out there. It appeals to the older generations just as much as the younger "hipster" generation. Yamaha has hit a perfect balance when it comes to the timeless classical retro looks, performance, sport-bike like fun factor and modern tech & not to mention an upright seating position. I can't imagine that the emission restrictions are making it that difficult to land a North America version... It's left people like myself confused and wishing the XSR700 would become available as soon as possible. Although this probably will not make much of a difference in Yamaha's decisions, my goal is to at least let Yamaha know that we need this bike in Canada and the United States. I know I have heard from countless people that feel the same as I do, So let's get this show on the road Yamaha, give the people what they want!! I don't want to have to settle for a competitor bike, that I'm not going to be in love with!
My goal is to at least 500 signatures of people that agree with me in that North America needs the XSR700 with ABS as soon as possible! Please sign and share with your friends on Facebook, Instagram, Twitter and any other public platforms. Much appreciated!