Bring the WWE Network to the Wii U
538
people have signed this petition.
Add your name now!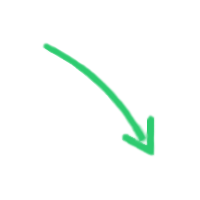 538

people

have signed.

Add your voice!
Maxine K.
signed just now
Adam B.
signed just now
The WWE Network launched on February 24th, ready to stream content to devices such as the PlayStation 3, PlayStation 4, XBox 360, and on April 30th it launched for the XBox One. For some reason, Nintendo's Wii U was overlooked as one of the multimedia gaming devices that could be used to stream the WWE Network, despite already having the capability to use similar streaming media applications, such as Hulu Plus and Netflix, both of which still feature some WWE programming.
The Wii U is an 8th Generation HD capable gaming console, has been on the market for over a year, and is as capable of handling the amount of streaming content that the WWE could produce as any of the other four gaming consoles, perhaps even more so, considering it also features a Game Pad with a built-in touch screen for off-TV viewing (similar to an iPad or Android tablet, which also will support the WWE Network).


The WWE is missing out on a huge potential fanbase, including families with children, the target audience of the Nintendo Wii U, who would subscribe to the WWE Network for all TV shows and Pay-Per-Views. The Wii U was already looked over for WWE 2K14, and now apparently WWE2K15, and hundreds of thousands of fans missed out on the gameplay experience and there's no telling how much revenue was lost and could be lost for the WWE.

Some people, the WWE included, may argue that we, the fans, should just watch on an Android device or on a Desktop computer, or buy a Roku, or one of the many other multiple devices the WWE Network will also be available on. Not all of us can afford all of those extra devices. We can afford the ten dollars a month that the WWE Network is charging for a subscription, though. We had to make a choice for what kind of gaming console to buy and chose the Wii U and shouldn't be forced to go and buy a new device for $30, $40, even up to $50 just to watch a premium streaming service.
At E3 this year (The Electronic Entertainment Expo) Nintendo proved beyond a shadow of a doubt that the Wii U is not just a flash-in-the-pan console with a gimmick tablet controller. It is based around video games but many of it's users watch streaming media on it as well, including (but not limited to) YouTube, NetFlix, Hulu Plus, and Amazon On Demand. The Wii U is a media machine that the WWE Network would fit in perfectly with.
With the estimated sales of the WWE Network not going as planned (stockholders sold when the Network didn't break even after WrestleMania, costing Vince McMahon and the WWE roughly $350 Million), it would behoove the WWE to get the product onto as many formats in as many homes as possible. The Wii U has a wide base, covering the US, Europe, and Japan, and a partnership with Nintendo of America could only help both parties.


If you believe the WWE should include the Wii U as one of the devices that will be able to stream the WWE Network, please sign and share on Facebook and Twitter.

Thank You