Bring the Pony Rides back to the Ithaca Festival
278
people have signed this petition.
Add your name now!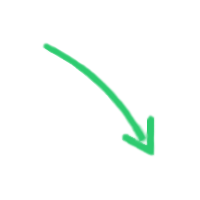 278

people

have signed.

Add your voice!
Maxine K.
signed just now
Adam B.
signed just now
Remember how the Ithaca Festival hired a new director for Festival 2014 and 2015 and a decision was made to replace the Painted Bar Stables horses and pony rides with mechanized entertainment for kids? Well, this may be the year to bring the real horses back!!
In 2014 and 2015 the new Ithaca Festival director decided to cut the pony rides from the Ithaca Festival. As a result, Painted Bar Stables has not been invited back to the Festival after multiple years of successful horse rides. This means that over 2,000 children will not be able to ride Pepsi, Dozer, Aspen, and all of the other amazing horses from Painted Bar Stables. The real horse and pony rides were replaced with merry-go-rounds and other mechanical rides for children. Tell them that this is NOT what the Ithaca Festival stands for.

Ithaca NY is a pastoral, progressive, academic, urban community completely surrounded by agricultural districts. The inclusion of the horses in the festival for the past number of years has proven that the pony rides are an accessible form of agricultural connection available for festival entertainment. The horses are the only children's attraction capable of continuing in the rain and one of the most popular sites for children and adults of all ages. It seems a shame to not represent the agriculture community in this tangible, family friendly way.
As a local business owner, I love bringing my horses each year to the festival and being a part of the event and being able to touch so many people's lives and bring the joy of horses and wholesome fun to over 2,000 children each year. We have heard from hundreds of individuals that their children wait all year for the horse rides at the Ithaca Festival. Children even remember the name of each different horse that they have ridden year after year. A particularly vocal contingency that we hear from are the families of low income children from diverse backgrounds as it is the only opportunity for many of them to be able to see and ride horses.
As someone born in Ithaca and a life-long area resident who has attended the festival every single year since I was a small child, I feel the decision to forego living animals for children is an "un-Ithacan" choice.
We understand there are budget and space constraints. However, let's encourage them to work with us to renegotiate last year's contract instead of bypassing this important feature of the festival. Painted Bar Stables might be a business, but as the owner I am a LOCAL and a HORSEWOMAN first and sharing with our community is important - there is more than money in terms of income.
Sincerely,
Erika Eckstrom
Owner
Painted Bar Stables
Photos of Painted Bar Stables at the Ithaca Festival: https://www.facebook.com/media/set/?set=a.10150982...