Bring the GTA trilogy to NINTENDO SWITCH
31
people have signed this petition.
Add your name now!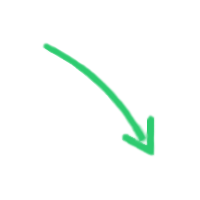 31

people

have signed.

Add your voice!
Maxine K.
signed just now
Adam B.
signed just now
Hello to all.
The other day i had just finished playing breath of the wild. I popped my switch into its dock, and realized i still had a whole day off before going back to work.
I wanted to keep playing games in my free time; my library of switch games is not the biggest right now. So i booted up my pc and started flicking through my steam library. I decided to start the GTA trilogy all over again.
So i launched GTA 3 in 1080p and nostalgia came rushing back to me, i havent touched the game in well over a decade. Then i got excited and played vice city and then of course san andreas.
So then i decided to read articles online to see if Rockstar/Take-Two had any plans for the nintendo Switch. I saw articles saying that they are supporting the switch as long as the install base was there, however they would be selective with games they choose. (this is what i read in an article about what the CEO of Take Two had said)
Obviously i thought thats great but its not coming directly from Rockstar, and rockstar have never ported a 3D GTA Game to any nintendo console, but others such as bully and manhunt. GTA on gameboy and nintendo ds yes, but not on main consoles.
So i started to think how developers and companies work, they spend a lot of time and money developing and even porting games to various platforms and judge the amount of platforms that are out there to see if they would make a profit on them if enough units of thier game sell. Since the end of march i havent been able to find out how many units the switch has sold. The more units out there the bigger the install base.
This is solely a petition for the original trilogy, not 4 or 5. They would be awesome games to have on the SWITCH however they are 100% most costly and as i write this i am still a bit nostalgic from the origonal trilogy. I know the original trilogy is on Android and iOS devices and they run at good framerates and resolution, so i can picture them on SWITCH and selling well, only need to add controller configs and support. Even the smartphone ports could work on switch with just touch screen.
I also realized that the switch(& poor wii U) are the only two nintendo consoles since 3d GTA was made, that have a sufficient amount of buttons even R3/L3(playtation).
I want this petition to spread, i would buy it and i know many people that would too!
Lets do it.