Bring the Dead Space Trilogy to PS4/Xbox One
40
people have signed this petition.
Add your name now!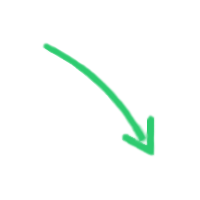 40

people

have signed.

Add your voice!
Maxine K.
signed just now
Adam B.
signed just now
We, the fans and customers of the Dead Space franchise, would like to see you, (EA/Visceral Games), bring the trilogy along with all of it's Downloadable Content to the PlayStation 4 and Xbox One. We believe that it would not only be amazing, but a good way to see how well future installments of the series would do financially based on sales of the Re-Release. We do have other issues with how you've treated Dead Space in it's third installment. If you could please see reason and do away with these following features, we assure you that you will maximize your sales and profits for future releases/installments. For most of us, both the re-release and future installments would be guaranteed purchases, if you remove these features.
1.) Co-Op mode. While it may have sounded good on paper, it was very unpopular. Some of us may disagree, but unpopular it shall remain. Being alone, cut off from others, and having no one to call for help, these were essential situations to increase the feelings of fear/horror in the player. While we're on the topic of fear...
2.) Replacing Horror with Action for increased sales. That was also an idea that sounded good on paper. Again, VERY unpopular... By trying to gain a new audience and fanbase, you alienated your original and dedicated fan base. Sometimes your average consumer doesn't like change, that's a fact. By changing the ingredients so much, you inadvertently made a "New Coke" situation happen. You basically called the third installment "New Dead Space", fortunately and naturally we all know the solution, "Dead Space Classic". So here is some advice on repairing the fear aspect of the series. Jump-scares tend to come off as cheap and lazy ways to instill fear. A slow build is a good way to go about it. Seeing intimidating boss characters a while before having to fight them is a nice way to do that. Impending doom type fear. Low amounts of lighting was a good way that you used in the past. Here's an idea that'll help, acknowledge the Issac Clarke is getting older and too banged up to be an action hero, instead of intense strength and agility, he should use his intelligence to get past monsters too. Maybe he needs to wear a suit to be able to walk and function properly, the monsters effectively having forced Issac into being imprisoned in the suit. 24/7, he'll always be reminded of the monsters having power over him even after defeat. Something that motivates him and fuels his determination to defeat them once and for all. Issac Clarke will never stop fighting the monsters until either they or he is gone forever.
3.) Micro transactions. No. Just no. Stop doing that. It basically represents a digital high definition middle finger to your customers and loyal fans. This one is a deal breaker. Stop it and we'll buy the games. You'll have almost completely reversed the negative opinion you received for doing it in the first place. We'd very much appreciate it and probably even shake your hands for listening to us. Ironically the words "No micro transactions" greatly increase sales.
4.) The Save System. We'd also appreciate it if you could make it so that auto saving was optional. That way, your players can use the save system they'd prefer to use.
5.) Level and Level Segment select. We'd like it if you would allow us to revisit our favorite parts of the games if there are things like minigames or specific parts of gameplay like using giant guns to shoot things.
Now, all of the above conditions, are for future installments only and possibly even Dead Space 3 (micro transactions only). Keep the trilogy as unaltered as possible, preserving their original forms is essential. A lot of mature gamers are against censorship of any sort, even if it means preserving the bad parts. All gamers will agree that censoring micro transactions is ok though. So, basically, EA/Visceral Games, if you agree to release the trilogy onto the current generation of consoles and also agree to not using micro transactions in future installments, we would be very grateful. If you agree to the other parts too or even some of them we'd be even more grateful. We'd probably even help you out if your cars broke down, you just tell us that you're the people responsible for repairing Dead Space, we'll probably be at your service. Thank you for your time, whether you're a petition signer or the intended recipient.