Bring the Code Back to Hollywood!
11
people have signed this petition.
Add your name now!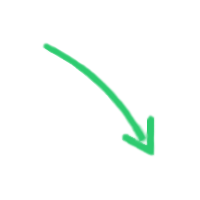 11

people

have signed.

Add your voice!
Maxine K.
signed just now
Adam B.
signed just now
What's wrong with the modern American cinema? Out of 2015's top twenty films, why were twelve rated R, six rated PG-13, and none rated G? The reason is, films are rated but not censored. It's hard to believe there was a time when everyone could see every film. A look at past films, however, reassures one's faith in proper entertainment. One may be surprised that films in the 20's and early 30's contained immoral elements similar to those in the 1960's. Why were films so wholesome only slightly later? The answer is simple: from 1934 to 1954 Joseph Breen strictly enforced the Motion Picture Production Code of 1930. But what is this Code, and how did it produce films which adhere to strong moral principles? Read on to learn the fascinating story of loose early films, Hollywood's Golden Age, its tragic demize, and the hope it gives for the future!
In 1915 the Supreme Court ruled that the First Amendment does not apply to motion pictures. Individual states immediately erected film censors. Hollywood realized the need for self-censorship, since different states were making various cuts to its films, and government censorship was being threatened. Although several attempts at self-censorship were made, all attempts failed until 1930, when Martin Quigley and Father Daniel A. Lord wrote the Motion Picture Production Code, commonly called the Hays Code. Hollywood officially adopted it, but the administrators lacked the authority to enforce it. In 1934 an amendment was written which stated that all films required approval by the Production Code Administration for release. Joseph Breen became the director, and the Code was strictly enforced. Hollywood catered to the family and upheld the sanctity of marriage, the home, and America. When Breen retired and Geoffrey Shurlock replaced him, the Code and the cinema began to die. Shurlock lacked Breen's strength and succumbed to the pressure from directors. In 1968 Shurlock retired, the Code was replaced with the rating system, and Hollywood's Golden Age was over.
For two golden decades Hollywood was conscious of morality and its strong influence on the lives of the consumers, who naively and trustingly go to the theater to be impacted, brain-washed, and frequently corrupted. Everyone could go to the theater without qualms or reservations about the content. Filmmakers think that obscenity and prurience sells tickets. During the Code years, it was not the audiences, but the filmmakers who complained about the strict moral rules. Audiences will accept anything Hollywood gives them and will adapt their life-styles accordingly. With films getting worse every year and the immorality in America rising to terrifying heights, something must be done to regain order. If America is going to change, Hollywood must change first. The taboo subjects listed in the Code still exist, still are wrong, and still corrupt audiences.
What can Americans do to invoke change? We, Tiffany and Rebekah Brannan, founded the Pure Entertainment Preservation Society in October of 2016 to help save the arts in America. Our goal is to submit this petition to the seven major motion picture studios to show them that Americans are tired of corruption in the cinema. Our president, James Brannan, would head the New Production Code Administration and oversee the enforcement of the Code. Sign this petition to help us bring back the Code, clean up the film industry, and make America once again, as our founding-fathers named it, "a city on a hill!"