BRING SHAI MALI KIRKSEY HOME
20
people have signed this petition.
Add your name now!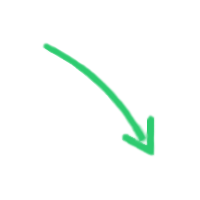 20

people

have signed.

Add your voice!
Maxine K.
signed just now
Adam B.
signed just now
My son Shai Mali Kirksey Has been incarcerated since May of 2013. In December of 2012 he suffered abuse and wasnt able to deal with his emotions so he made some bad choices. He didnt hurt anyone, he did damage some properity. The system isnt built to help our children dealing with emotional issues. The abuse he has continued to suffer through the system,has his very soul crying out for help. This is just a piece of a recent letterI recieved on January 3, 2015.." Every night i lay in my bunk with about 7 other offenders (there not all kids theres a 20 year old in my unit) and i tear up thinking about how...i cant even put it into words.I love you mom, please get me out of this place, it is sucking the life out of me and it is built so that you never leave! Help mom i beg you to help me any way you can. i love you mom i am sorry your only son is away from you, i dont know how or when but one day i will repay you for all you have done for me!!" It is now 2015 my son has payed his dues he deserves to come home, he was just 13 when he got in trouble.
Shai was a volunteer with the kennedy library for 2 years prior to this, he was getting ready to start volunteering at Ball State hospital,I.U...Shai went to sheriff"s camp the summer before this happened and was in a leadership program for youth with the Y.W.C.A. Shai played basketball and was in football with school. Despite all Shais daily trials while there he still mantains an A, B in all his classes, he even scored honors on his practice g.e.d test with a score no lower than 580 in social studies, science,590 inmath,his highest being 690 in language arts. Shai is far from a child that needs to be forgotton in the system because I cannot afford more than a public defender. So I am asking for you to sign this petition to help me show to a judge that I'm not the only one who believes my son has potental to become something great and wonderful in society. I will have Shai in councling when he comes home, he will also be participating with a junior firefighter program and another program called Explorer through the local police department. Shai's goals are to finish school, join the military and then ither the fire department or police department it has been his dream since he was 5 years old. I'm going to end by sharing with you a prayer my son says every night...
Dear God, I just want to ask that you forgive me of my sins,God i want to pray for jordon, anthony, greenwood that they pass thier TASC and escobar. Father I want to pray that you bless them and help them to go home. God i want to pray that you help me be good and go home, Father i love you and i just....please help me Father and i want to pray that you help my mom not be so sad because of me, please and let her know i love her and i really am trying...Father i also ask that you allow me to escape this world and have a deep dream so that i can be away from this place for at least a little bit, in Jesus name I pray Amen....
I ask you to look into your hearts as you read this petition and ask yourselves if this sounds like a young man (now) (boy who went in) that deserves a chance to succeed in society, and become the positive role model for other youth that he was before this happened.. With Love of Family and Church along with a good Community Shai Mali Kirksey is going to become that young man. Thank you and God Bless Michelle Diakite Proud parent of Shai Mali Kirksey