BRING SANDRAS KIDS HOME !
6276
people have signed this petition.
Add your name now!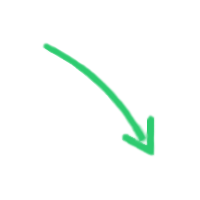 6276

people

have signed.

Add your voice!
Maxine K.
signed just now
Adam B.
signed just now
I dont complain, and considering the circumstances, have chosen to remain silent as my family are in shock, mourning and all the above with the loss of my eldest sister Sandra.
We are currently in Brisbane, QLD to finalise things and prepare my sister to take home and lay her to rest, along with taking Sandras 4 sons back with us for her funeral.
Seems easily said and done. Unfortunately it isnt the case.
The law says because he is the only living parent, he still has the right to say where he prefers the kids to be.
Im hurt and find this totally unfair!! He took my sisters choice for life and still has the right to make decisions in Sandras kids lives?
The law has taken away his right to freedom due to the severity of his crime, but he has every right to make decisions for the kids from behind bars? Is this even fair?
We refuse to go into any of the details of the severity of the crime because the boys already know, and I refuse to let them relive that night over again for any reason.
I am not writing this status to gain sympathy, but for help towards bringing the boys home.
We have been allowed to see them and are so thankful. But its been hard to leave them due to them asking "when are we going with you?'.
Why cant they come home to say goodbye to their mother? Why is it that their father still has the right to say where they are able to be placed?
So many whys? and no answers. Sandras boys were her world, noone can contest her ability as a mother.
I am just drained.
Sandra, I along with Nani with the support of our family in NZ & Brisbane are doing all we can to get the boys home. I wish we didnt even have to be here, and you and the boys were still back in New Zealand with us. I dont know what he was thinking that night, I dont want to know. All I know is that we are having issues with fulfilling what you wouldve wanted.
Please share this. This is not a witch hunt towards Arona. We know what he has done. We all know how Sandra was taken. The focus is our boys, and getting them home to greive and start the long healing process.
Thank you and please continue with the prayers, it is what I/we draw strength from.