Bring Rosa's Cafe to Houston!
412
people have signed this petition.
Add your name now!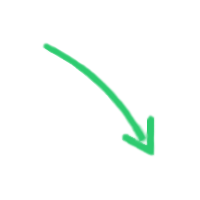 412

people

have signed.

Add your voice!
Maxine K.
signed just now
Adam B.
signed just now
For anyone who has ever lived close to a Rosa's Cafe & Tortilla Factory, you know the joy that is Taco Tuesday, fresh tortilla's, and steaming hot fajitas. Rosa's began as a single restaurant in West Texas and has now grown to 38 stores across the state of Texas and one in California, but they have yet to reach the largest population center in the state and I want to change that and change it now, but I need your help. I have already been in touch with the corporate office, but I need to show them the demand that exists in the greater Houston area for an upscale, fast-casual Mexican restaurant. Please sign this petition and help bring Rosa's to Houston!
Read the letter that began it all:
To whom it may concern-
Let me first begin by telling you a little about my story. My name is Chad Greenfield and I grew up in the Permian Basin. After graduating from HS, I moved to Lubbock to attend Texas Tech and lived there for 11 years…until this summer. A new job moved me to the Houston area and began a new, wonderful chapter of my life, but as in any good story, every triumph comes with adversity. The cruel twist in my story came a bit unexpected. The move was quick and frantic and it wasn't until it was too late that I realized I had agreed to move to a God-forsaken place…a place without Rosa's.
When I realized the cruel hand that life had dealt me, I can't say that I'm proud of how I handled it. I might or might not have sobbed over an inadequate substitution's tasteless tortilla or locked myself in a dark room with canned queso. For someone that has literally (and yes, I mean literally) had Rosa's weekly for my entire life, the realization that I would no longer be able to partake in Taco Tuesday or indulge myself with multiple #14s (2 chicken, 2 beef) was more than I could handle. I have numerous memories sitting at one of the original Rosa's locations on 8thstreet in Odessa with my family (before Bobby Cox purchased the brand), sharing fajita's and sopapillas. As a young guy getting ready to start a family, I cringe at the thought of my children not having the opportunity to stand at the window and watch with amazement as little round balls of dough are magically transformed into the delectable delight that is Rosa's tortillas.
I am writing you today to ask you to seriously consider looking into placing a Rosa's in the Houston area, but most specifically in Pearland. Pearland is a booming area (the population has more than tripled in the last 10 years) that would easily support at least one store, if not more. I would be lying if I told you that I wouldn't drive all the way across Houston to eat at Rosa's, because let's be honest, after reading this you know that would be a lie, but I implore you to place one close to me on the south side of Houston…in Pearland…maybe in my backyard.
As I think you might can tell, I would do just about anything to make this happen, but the ball is now in your court. The future of my Tex-Mex consumption is now in your hands. Don't let the weight of this responsibility burden you, but do know that I am not above providing you with a petition full of signatures, driving to Dallas to beg at your feet, or flooding your inbox withpleasfrom other Tex-Mex needy individuals like me.
May fajitas always be within your reach,
Chad
PS- Just in case this didn't come across as such, I am simply trying to convey the magnitude of my situation and would never resort to following through with any of the above threats…well, probably. Just blame it all on my queso withdrawals.