Bring Nene Home!
167
people have signed this petition.
Add your name now!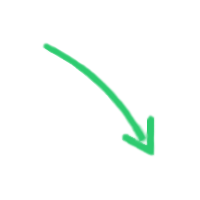 167

people

have signed.

Add your voice!
Maxine K.
signed just now
Adam B.
signed just now
I Martha Fierro, mother to Jesus Manuel Melendez Jr, grandmother to Jesus Manuel Melendez III,
I am petitioning on behalf of my grandson, first I would like to point out that from birth until I started working at my present Job, 1.05.15, I was his primary caregiver along with my son, I raised Jesus III along with my son.
My Son Jesus Jr has a job that requires he work 3 month graveyards 7pm -7am and 3 months 7am to 7pm.
I was with my grandson 24 hours a day for the 3 months when my son worked nights because he slept days, this has been our schedule ever since the birth of my grandson.
Yuri, Jesus III mother was gone most of the time from birth. Her explanation was " I work days and have school nights" I can assure you she would go weeks without seeing the baby and this is from the beginning, the baby was maybe 2 weeks old when this began. We would have to look for her to see if she was going to come get the baby.
As a mother I understand working days and school nights but after she left school she still continued to "work and go to school" I was a single mother and my children were always priority. She came and went as she pleased until the first time we ended up in court. When Jesus lll was approximately 2 she decided she wanted him and filed custody papers with bogus information, she not only filed she kept us from seeing the baby for what felt like months. If I'm correct it was 5 weeks, the court documentation will show the correct amount of time she refused to let us see him.
At that point there was a visitation order put in by a judge for Yuri, My son was granted custody. Yuri has not abided by any orders set by the judge, she would come and knock on the door very loudly and ring the doorbell like a crazy person at her leisure, as early as 8 am on a Friday, 10am, 12 noon, 3pm etc. being the order stated 7 pm, if it got too late for HER, (she has dropped him off and tried picking him up as late as 10pm) She would just show up on Saturday morning and do the same. We all work now and no one is home before 5 , just a few weeks ago she came to my house on Friday 8.5.16, it was before noon, I opened the door and let her know pick up is at 7, she very rudely and disrespectfully asked where he is and that I go get him. " I can't count the many interactions with Yuri yelling at me and disrespecting me. On This same evening My son dropped him off before work I got him ready and he sat and waited for her, she never showed up. My daughter Josie called her at 8 "are you coming for the baby"? Yuri responded I'll go in the morning, I told Josie he's been waiting for hours and at that point she said "ill just go now", I haven't seen My grandson since that day.
She also tells my grandbaby that I'm ugly and fat, my grandson himself tells me grandma you're not ugly, who told you baby? My mom. Yuri Yells and threatens me in front of her children in front of my own home. I am very afraid when Yuri has the baby, he comes home unbathed for those days, bruises on him, he says mom has many homes, that he stayed here and there at her friends or boyfriends home, he is super tired he is usually asleep at 7 when she drops him off and he wakes up at very late or the next day. The other thing that scares me is what I saw when Yuri lived in our home during her pregnancy, I watched her cuss and back hand Isaiah in the mouth, her other son many times, she would lock him up in the dark basement and he was scared crying, he must have been 2 years old at that time, the most upsetting incident was when My Son and Yuri separated, they had a discussion and she punched him in the face, he at that time ended the relationship because she punched him. She came to my room and told me she was leaving, she also stated she was not having the baby anymore, being that she was well over 7 months pregnant it was very traumatizing for me. Isaiah was hugging her belly crying mentioning his brother and her response was "there is no more brother". It is hard to intervene with her parenting but I knew this was not going to happen to my grandbaby.
I have had many conversations with Yuri's Sister, Mother and Father, unlike Yuri they invite us into their home. Yuri's Mom has expressed to me many times her concerns for the baby, and asks that I don't tell Yuri because she is afraid of her, she yells at her and has gone as far as threatening to stab her. Her Father himself asked that My Son get custody so he can kick her out because of her parenting and irresponsibility's. Her older sister will tell you the babies are not ok with Yuri.
Longmont Police Dept has responded to many complaints between Jesus Jr and Yuri and have never been willing to help uphold the judge's orders, yet when Yuri calls, the police are there and although we have paperwork they cannot uphold the judges' order.
This is why Im petitioning, I figured if I have the support of the public it might help.
We have not been able to plan a weekend, a birthday party for the baby or for the baby to attend birthday parties within our family for 4 years because she will not cooperate.
It is not healthy for Jesus lll to be in this situation, he knows home and he knows mom is coming on Friday, Jesus lll was supposed to start school, she is also keeping him from that.
Thank You For taking the time to read this letter, this baby is very much loved and missed.