Bring My Sons Home
129
people have signed this petition.
Add your name now!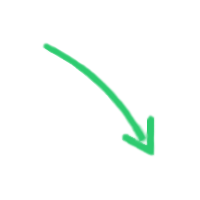 129

people

have signed.

Add your voice!
Maxine K.
signed just now
Adam B.
signed just now
My beloved sons Nikolay and Kennedy were kidnapped on March 5, 2018 by the Los Angeles Department of Children and Family Services (DCFS). No legal reason was given then or ever—the real reason was child sex trafficking to an extreme porn site in Ohio run by porn star Eslynne Weaver.

I say the "real reason" but nothing is "real" with DCFS. Child sex trafficking was a major reason—but simply abusing my children, as they abuse all children they get power over, is the true, bedrock reason.
I fought this vicious abuse of my children, and faced a solid wall of government support—for the trafficking.
On April 2, 2021, in the middle of the night, my sons were in fact trafficked to the porn site.
All is not lost. Because of my fierce resistance, fighting every single day for over three years, my sons—I believe—are now too old for child porn. They were 11 and 8 when captured and are 15 and 12 now, and Nikolay's voice has even changed.
But their abuse continues. Four years of abuse. No child should ever have to endure that.
I would have stepped in a 1000 times. But I could not. DCFS forcibly separated us.
What is absolutely horrific is that I have not seen my sons alive since March 10, 2020, or 607 days as I write this update.
The denial of visitation violates court orders as well—I'm supposed to see the boys twice a week—but DCFS doesn't have to worry, as they own Children's Court, which is not a real court anyway.
All DCFS cares about is destroying families and abusing children, for destroying families and abusing children—often killing them—is what they do.
See more details about DCFS in my related petition on this site, Defund Los Angeles DCFS and Children's Court. I warn you this recounts the horrific DCFS torture killing of four year old Noah Cuarto, one of the many child victims of DCFS. When you read through this account you will see there is no rational reason—DCFS tortured and killed this four year child just because it was fun for them. You can see how they spent tens of thousands of our tax money on this single child kill.
Going back to my wonderful sons: they have been brutally abused throughout their almost three years of captivity. All this while a safe home with me, their father, was available! Kennedy was twice nearly killed by two different vicious dogs, see picture. The first time he came within two inches of death, the second time, one quarter inch.
There was mental torture as well: Nikolay was forced to wear racist t-shirts, going against how he was raised by me, and even worse, against his own good hearted nature.
Child abuse is the goal of DCFS.
Next, child sex trafficking.
As the director of DCFS, Bobby Cagle, and the Los Angeles Regional Manager, Mark Cheung, and the deputy director Amy Jaffe have repeatedly stated: the main goal of kidnapping my children was and is child sex trafficking to the extreme porn site in Wooster, Ohio run by Eslynne Weaver. I suggest you Google "Eslynne Weaver porn" to see why she should NOT be around children. Note that she lost custody of her own four biological children due to abuse and neglect.
The trafficking, as noted above, occurred on April 2, 2021. Nikolay and Kennedy were taken in the middle of the night and woke up in Ohio among vicious strangers.
Let's go through a quick timeline of the case. Please note that I presented this timeline to DCFS and they confirmed its accuracy.
This shows they fear no criminal prosecution. I presented this timeline to five establishment figures—four of my elected representative and the managing editor of the LA Times. They are:
Congressman Adam Schiff
CA Senator Alex Padilla
Los Angeles District Attorney George Gascón
Los Angeles Supervisor Sheila Kuehl
Managing Editor Kimi Yoshino
The response of all five was the same: we are all criminal lackeys of DCFS, we support child sex trafficking, we support tearing children away from safe homes, we support child porn, and above all we support the murder of children and the parents who get in the way.
No help from them!
All five should be arrested and jailed following a massive Federal probe: I have suggested that very thing to the US Attorney General, Merrick Garland.
Timeline of the Case:
2014: DCFS enters into an agreement with the above mentioned Eslynne Weaver to steal my children, Nikolay and Kennedy and traffic them to her porn site in Ohio.
2014: Kanaan Ng of DCFS tortures Liz and cuts his name into her flesh. See picture at my petition: Kanaan Ng, DCFS Child Murderer and Rapist, Must be Arrested!
December 31, 2014: DCFS has Guler Ugur killed in a hit and run. They would use the same MO to try to kill me in June 2016. Mark Cheung of DCFS says Guler, one of their own, was "greedy" so they took her out.
April 1, 2015: DCFS bribes Judge Robert Willet to give me an illegal restraining order, so the boys' mother Liz will have the children. She cannot handle the children due to her mental illness: she has over 400 multiple personalities. Forcing her to take the children--when she could not care for them—was vicious abuse in itself. That didn't bother DCFS—they were already planning to kill both of us—but the murders did not go exactly as planned.
May 22, 2015: DCFS bribes two LA cops to violently arrest me without charges. They smash my face into a stone wall, never read my rights, and never tell me why they are arresting me! This is the first attempt on my life. I am illegally held in jail for five days. A cop was supposed to blow me away with a shotgun. The only reason he didn't is there were three innocent men behind me, and they would have also been killed—too much paperwork, I suppose.
I saw three people brutalized and I believe killed by police in the holding cell but I survived.
I am not charged with anything and never am. The case is finally dismissed in 2016 as a "disgrace" by Judge Lynne Hobbes, who notes that "no crime was ever committed." The arrest record was expunged, and legally, does not exist.
DCFS "reports" are falsified, saying I was arrested twice. In fact, as noted above, I was not arrested at all, as the one false arrest was expunged.
June 2015: Richard Kasa, a good man and chessplayer, dies mysteriously. DCFS goons Cagle, Cheung and Jaffe say they ordered him killed. Apparently they murdered him for standing up for me at a chess tournament.
June 3, 2016: The second DCFS attempt on my life. I survive with broken bones after being run over twice by a beige Nissan Altima with no license plates. This being a DCFS hit, the LAPD refused to investigate. I said, Why not check out Nissan dealers? The cop I asked (who wouldn't give his name of course) said they wouldn't as "there are a 1000 Nissan dealers in Los Angeles." Why lie, I wonder? There are, in fact, three Nissan dealers in Los Angeles.
June 28, 2016: Since the murder attempt failed, DCFS and Eslynne Weaver and her co-conspirators write up perjured documents, held in secret, for use in Children's Court.
February 14, 2018
Bobby Cagle, director of DCFS, and Dr. Richard LaBrie, Liz's therapist, try to beat and kick Liz Taylor to death. Note that the source of this information is Bobby Cagle himself—no one at DCFS fears criminal prosecution, and rightly so, as no law enforcement agency, from the LAPD to the FBI, to Merrick Garland himself, has been willing to even take a complaint.
Back to Liz, she did not give up her (our) sons easily. When Cagle and LaBrie attacked her , she fought to survive. After beating Liz with a blunt object, and kicking her in the face, the two attackers leave her for dead.
February 14-19, 2018
Cagle and LaBrie decide to leave Nikolay and Kennedy to starve to death in their locked apartment. You will notice this sort of irrational action throughout the case. Though Cagle and Cheung say they took my sons for child sex trafficking—and there is considerable truth in that—the joy of abuse and the thrill of child murder animates them even more. The idea of my sons slowly starving to death was simply too much for them to resist.
For Cagle's confession of child murder see my petition Arrest and Remove Confessed Child Killers Bobby Cagle and Mark Cheung of DCFS
February 19, 2018
DCFS goes into panic mode when they discover Liz survived the attack and is in Huntington Memorial Hospital.
DCFS leans on the doctors to make them say that Liz tried to commit suicide by beating herself with a blunt object and kicking herself in the face! Aside to my readers, it's a fact that DCFS did lean on the doctors, and it's a fact that the doctors did give the false evaluation of attempted suicide, but the interesting part is, Why did the doctors feel they had to obey the perverts at DCFS? They're actually the least scary gang of criminals you could imagine—every one of them I have met is just a whiny pedophile punk.
We continue: "Suicide attempt" by kicking oneself in the head will not be the most bizarre DCFS invention, we'll soon get the certifiably insane "Count B!"
Back to brutally serious abuse: Nikolay and Kennedy are slowly starving to death as they go through the cereal which is all they have in the apartment.
Cagle and Cheung are cheated out of the boys' death as a neighbor hears the boys' desperate screams and calls the police.
The LAPD calls me and I immediately dash out to Liz's apartment. Officers Vasquez and Yim tell me that Liz is in the hospital and give me legal and physical custody of the boys. This is an important point, never found in DCFS reports: I am the last person to have full legal and physical custody of the boys.
Therefore I am the only one with a legal right to the boys.
February 19, still:
DCFS orders the LAPD to falsely arrest me again!
Think about that for a minute. I have committed no crime. I am not suspected of a crime. There are no witnesses or evidence that I have committed a crime.
Yet the cops are told to arrest me for the Cagle/LaBrie attack, by DCFS, who know perfectly well I am innocent!
When did DCFS get such power?
Again, think about how backwards this is—the LAPD are told to arrest me, not by the victim of the crime—Liz—but by a criminal agency who wants to kill or kidnap my children!
Fortunately I get Vasquez and Yim again, who had seen me rush to my sons' rescue, like the good father I am.
Most cops would have arrested me anyway and taken the payoff. Certainly the ones who smashed my face into a stone wall in the previous false arrest (see May 22, 2015 above) would have. But Vasquez and Yim ask me questions first. The attempted murder of Liz Taylor, on the evening of February 14, 2018, took place in a locked parking garage. So the cops asked me what I was doing then. I had no problem answering: February 14 was Valentine's Day and I was talking with my girlfriend Danielle by email all evening—when the attack took place—with each email time and date stamped. Furthermore the attack took place in a locked parking garage to which I had neither car nor key!
I could see Vasquez was bothered. Rather than arrest me on nonsensical charges, he said he had to call his superior officer. He stepped away so I couldn't hear the conversation, but it was clear he was saying something wasn't right. It wasn't even physically possible for me to have done the crime!
The officer he was talking to evidently told him to go get Liz's story, and Vasquez passed that on to me, and he and Yim went off to interview Liz.
Wait a minute! Again! See how insane this is: the cops are told to arrest me by a separate agency. They have not even interviewed the alleged victim!
So they went off to interview Liz in her hospital bed. She told them I had nothing to do with the crime. The LAPD cleared me of any wrongdoing.
February 19 – March 5, 2018
I am interviewed by two DCFS operatives, Nirali Brahmbhatt and Chantel Briseno. Both promise me full custody of the boys (they were lying) at the hearing on March 5th, and note that "we own Children's Court." The last part is true.
Neither say, and I never find out until after the March 5 hearing, that the whole purpose of the hearing is to steal my children for abuse and child sex trafficking.
Brahmbhatt and Briseno cover for Cagle by writing "reports" AKA perjury, that says I did in fact attack Liz on the evening of February 14.
Again, let's run through the facts again.
1.On the evening of February 14, Valentine's Day, I spent all evening talking to my girlfriend Danielle via email Each email is time and date stamped. I print out the conversation and bring it to Children's Court. Danielle volunteers to testify.
2.The parking garage is locked during the evening, and I have neither car nor key.
3.I testify that I did not attack Liz. I have never attacked Liz, and I have no history of violence.
4.Liz testifies that I did not attack her.
5.The LAPD clears me of any wrongdoing.
Therefore, DCFS writes up "Count B" which says, and I quote, "Mother reported that on the evening of Wednesday 2/14/18 she went outside to smoke a cigarette and father was waiting outside her complex, he grabbed her by the arm. Mother reported that whenever she sees father she freezes. She does not know what to do and this reaction is part of her disorder. Mother reported that father took her to a parking structure near her home and began hitting her with a brick, hereby causing bruises under her left eye, left arm, and chest. CSW Brahmbhatt observed a bruise under mother's left eye, near the cheekbone. It appeared to be purple and pink, similar to a black eye. Mother had a thin pink mark, about an inch and a half long, on the left side of her neck. Mother could not recall how she obtained the mark. Mother reported that this was not the first time that father had assaulted her, since she obtained the restraining order; mother was unable to identify how many instances had happened prior to this incident. Mother stated that she never calls law enforcement because father has threatened that if she told anyone, he would go to Court and obtain custody of the children."
This is the most extraordinary perjury I have ever seen in my life! Everything is made up of whole cloth. Liz never said ANYTHING that "Mother" is supposed to have said. In fact she told the police I had nothing whatsoever to do with the attack. All the rest is whack-job idiocy, flying in the face of every fact. Yes, Liz was attacked—but it was Cagle and LaBrie, not me. The entire passage above—Count B—was fabricated to cover up the crimes of the director of DCFS, Cagle, and a useful therapist, LaBrie, who could be counted on to assist in murder and stealing children.
I mean, that's enough, but it would be easy to poke holes in the rest, just for fun. What did I have, two separate bodies, one writing Valentine's Day letters, one conjuring up a brick, walking through steel doors without a key, and don't forget the cloak of invisibility and the power to conjure up a brick from atoms!
Besides all that, one of the many ways you can see this was written up by DCFS is the last line: "Mother stated that she never calls law enforcement because father has threatened that if she told anyone, he would go to Court and obtain custody of the children." Of course she never called law enforcement because I never attacked her! But look at DCFS logic—they say that if I had attacked her, I would get custody of the children! The weird thing about this is that it's true. DCFS ALWAYS gives custody to the abuser. So, because I'm a good father, I can't get custody. However, had I had been a vicious abuser, I would get custody! Just try and wrap your mind around that, and once again, take a look at the murder of Noah Cuarto (petition Defund Los Angeles DCFS and Children's Court) where exactly that happened.
March 5, 2018
DCFS owns all the judges and lawyers in Children's Court, so Judge Kim Nguyen disregards the fact that Liz (Mother!!) never said what they said she said, and did not then or ever testify to such nonsense. Nguyen disregarded universal facts like "two separate bodies at the same time," do not actually exist! She signed off on the "cloak of invisibility and walking through locked steel doors."
None of my witnesses are allowed to testify, crucially including Danielle and Officers Vasquez and Yim.
Judge Nguyen (no jury of course) finds "Count B" to be true.
She finds demented perjury to be true, because DCFS orders it to be found true.
She sends my sons into the "care" of the violent neo-Nazi Steve Foreman because he can be counted on to abuse them. He does.
September 22, 2018
After brutally abusing the boys for months, Foreman sets his dog on Kennedy. See pictures of the fang marks.
September 26, 2018
Meredith Caldwell and Judge Michael Whitaker announce their "complete support" for Steve Foreman's abuse—note he wouldn't even take Kennedy to the hospital following the dog bites, as he knew the hospital would have to report it.
Nikolay and Kennedy are sent back to Foreman for more abuse. Kennedy will be bitten again.
Neo Nazi Foreman will attack a black man in a pizza restaurant, forcing this elderly gentleman (who was at least 70 years old and had a limp) out of the restaurant in a violent racist attack. DCFS approves.
Boys were sent back for more abuse. I tried to report child abuse with a photo of Kennedy's torn face in my hand. Officer Murillo of the LAPD refused to take a complaint against Foreman, noting, "We can't arrest him, he's DCFS."
2019
After the second, near fatal dog bite, DCFS thinks of their child trafficking investment and take Nikolay and Kennedy from Foreman. Because my home is safe, they are given to their mother. The reason she gets custody is she is mentally ill, with over 400 multiple personalities. Her mother, Marina Timokina, killed Liz's nine previous children before Nikolay and Kennedy, and Liz was forced to eat the bodies. After Liz testifies to murder and cannibalism in Children's Court, Judge Michael Whitaker becomes sexually aroused and gives Liz custody. She can't take care of the boys, but no matter—DCFS is sure they will be able to kill her next time.
2020
The child rapist (by his own three time admission) Frank Ostrov was appointed to my case, allegedly to represent me. The specific child he says he raped is my ex-wife Liz Taylor. Liz had told me of this horrific event. I have never once accepted Frank Ostrov as "my lawyer." I have signed no papers allowing him to represent me. He is a DCFS hitman, a long time child trafficker. Practicing law illegally, he worked with Kanaan Ng to take away all visitation.
To this day I have not been able to get rid of Ostrov as he is protected at a high level, not just by DCFS but by Juli Finnila and Lee Ann Kern of the California Bar Association.
March 10, 2020
Kanaan Ng of DCFS illegally ends court ordered visitation.
As of today, November 7, 2021, I have not seen my sons alive in 607 days.
August 24, 2020
The evidence is overwhelming that the above mentioned Kanaan Ng murdered Liz Taylor on this day.
Here's the evidence.
1.Liz Taylor disappeared on that day. No one has seen her or heard from her since and it has now been 440 days. I have asked Nikolay and Kennedy several times, when I still had phone calls with them, if they have ever heard from their Mom. They always state sadly they have never heard from her since she disappeared on August 24, 2020.
2.Liz, despite her faults and mental illness, did truly love the boys, her only surviving children. She would never disappear from them voluntarily without a word.
3.Confession: here are two Kanaan Ng quotes—note again that these scum fear no prosecution: "I murdered Liz Taylor on August 24, 2020" and "I killed Liz Taylor to get her out of the way, yes, but also to protect the attorney Frank Ostrov. Frank Ostrov had raped Liz Taylor when she was a child, and she could identify him. Frank is very useful to us and we didn't want him to go down on a child rape charge."
Tripling down on this, when he called me to boast of his crimes on April 7, 2021, he specifically said, in answer to my question, that he had murdered Liz Taylor.
4.History of violence: we know Kanaan Ng tortured Liz Taylor and cut his name into her skin. As noted above, we have a picture of the torture and we even have a witness, DCFS operative Chanttel Briseno, who says she was there during the torture.
5.Service dog: Liz had to wait years to get a service dog for her many disabilities. She loved that dog, named King, trained only for her, and like all disabled people, she would never give up her service dog. Stealing a service dog is a serious felony. When Liz disappeared, what happened to the service dog? The dog wound up in the porn site in Ohio!! How it got there, we don't know.
Eslynne Weaver must know. She is clearly involved in the murder, and I can testify that she worked closely with Kanaan Ng to kidnap my children.
That's enough to pull anyone in, but Kanaan Ng is under LAPD protection, so despite my criminal complaints, he remains free to murder again.
October 2, 2020
Nikolay and Kennedy are trafficked to Eslynne Weaver's extreme extreme porn site in Wooster, Ohio.
The boys are brought back to Los Angeles after a month, and placed in some kind of juvenile prison. I hear children screaming in the background when I have monitored calls. Bobby Cagle says the reason the boys were brought back is that he hadn't fixed things (bribed) the Ohio police yet. He took care of that, and now no police officer in Ohio will take a human trafficking complaint.
December 2, 2020
A secret hearing was held in Children's Court. I was not allowed to participate, nor was I represented by counsel. It's sort of a catch 22. Judge "Cannibal Fetish" Whitaker says I can't represent myself. I say, you are required to provide me with a lawyer. He says you have Frank Ostrov. I say I don't accept Ostrov, as he raped my ex-wife Liz Taylor when she was a child, he is a long time child sex trafficker, and he wants to send my sons to the porn site. Judge says I have to accept Frank!! I refuse.
So what happens is now there are Secret Tribunals which violates several State and Federal Laws, and directly violates International Human Rights. I have informed Amnesty International and Human Rights Watch, as well as local law enforcement. In thrall to DCFS, these "human rights" organizations take their payoffs and refuse to investigate.
December 17, 2020
Director of DCFS Bobby Cagle and DCFS Regional Manager Mark Cheung confirm the murder timeline on August 24, when Liz Taylor was killed by their subordinate Kanaan Ng of DCFS.
April 2, 2021
My sons are trafficked to the porn site in Wooster, Ohio run by Eslynne Weaver.
For a while I get phone calls, "monitored" by the violent felon Eslynne Weaver. The reason that she gets to monitor the calls is she is a vicious criminal, guilty of the following crimes:
Kidnapping
Murder
Conspiracy to Commit Murder
Human Trafficking
Child abuse
Tax Evasion
Pimping
False police reports
Perjury
Torture
Felony Theft of a Service Dog
Art Theft
DCFS loves that.
What of Ohio? See my sister petition Governor Mike DeWine: Save my Children from Extreme Porn and Worse.
I hope the Governor acts soon!
My main hope is that Nikolay and Kennedy are now too old for child porn, the original reason for the kidnapping.
With a murdered mother and years of abuse, they need a safe environment with me.
A few words about myself:
I went into the case respecting law and court. I have no criminal record, no history of violence, and I was then, 65 years old and am now 68.
My record in life should be worth something. I am a notable person. My name is Timothy Taylor, born in New Jersey and living in Los Angeles for many years. I have no criminal record. I am an International Master of Chess, an author of 14 published books, both fiction and nonfiction (Slay the Sicilian being a notable work of nonfiction, and Elaine the Fair being my most well-known novel). I am also the writer/director of the film Confederate Saber (DVD title Wicked Pursuits). Jeff Bezos, founder of Amazon, has confirmed that I am the only person on earth with these three accomplishments: Writer/director in film, published novelist, International Master of Chess.
I am representing the United States in the World Senior Chess Championship, to be held in Assisi, Italy, November 15-28, 2022.
I state with honest pride that I have lived an exemplary life. Nonetheless, my children were kidnapped from me by DCFS.
If they can take my children, they can take anyone's children.
But I fight every day to get my boys back.
I say the simple words of Moral Imperative: Bring My Sons Home.
Great thanks to all who have signed, and all who will sign.
All I ask is what I am legally entitled to: as their father, I am the only close relative of the boys. I was the last person to have full legal and physical custody. I ask that I get the full paperwork of legal and physical custody for schools and Social Security.
Nikolay and Kennedy, now 15 and 12, have asked so many times to come home.
Let them come home.
And that should be the end of it, but there is one more horrible update to come.
On September 29, 2021, the vile pornographer Eslynne Weaver disappeared my sons by cutting off their phone calls.
That was 39 days ago.
Right at this moment I don't know if my beloved sons, Nikolay and Kennedy Taylor, are alive or dead.
I have to believe they are alive. I'm their father and I love them more than live itself.
The moral imperative still stands—Bring My Sons Home.