Bring Lifeway Kefir Back to Publix
44
people have signed this petition.
Add your name now!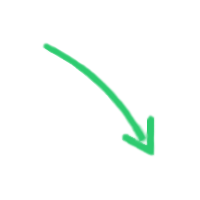 44

people

have signed.

Add your voice!
Maxine K.
signed just now
Adam B.
signed just now
Lifeway Kefir was discontinued from Publix supermarkets due to the fact that Publix wanted Lifeway to reconfigure the packaging to fit in the company's dairy case shelves.

Repackaging a legacy bottle from a manufacturing perspective is expensive and really not a decision that most manufacturers will make. According to Lifeway, Publix was not willing to work with Lifeway to resolve the issue and simply wanted an immediate change. Thus the decision was made to pull the product from Publix shelves.

There is no reason that Lifeway Kefir cannot stay in the milk case where it belongs.

This decision has made a number of consumers angry as indicated on a Facebook communityhttps://www.facebook.com/BringLifewayKefirBacktoPublix .

There is no substitute for this healthy product, which has left consumers forced to purchase Lifeway Kefir at Wal-Mart, Whole Foods and other stores. This is not always a convenient option.

Publix tells consumers that the product can be special ordered but that is not the case. In some locations, special ordering is not a possibility and if the product can be special ordered, it can take up to six weeks to arrive (and in most cases not shipped from the vendor in the preferred flavors).

It does not appear that anyone from Publix is listening. This petition has been started to show Publix that consumers want Lifeway Kefir brought back to Publix.

Lifeway's foundation product is Kefir - a creamy probiotic dairy beverage similar to but distinct from yogurt. Lifeway offers the largest selection of Kefir in the world. Based on whole milk, low-fat or non-fat pasteurized milk, Lifeway Kefir has a unique effervescent quality that stems from the exclusive blend of kefir grains. The blend of cultures contains seven to ten billion CFU's of 10 strains of bacteria, plus ProBoost, our exclusive pair of clinically proven probiotics to balance your body's ecosystem, support digestive health and immunity – that's 12 live and active cultures per cup. Lifeway Kefir is:

• Filled with more beneficial cultures than other fermented milk products such as yogurt or buttermilk.

• Cultured for 14 to 16 hours, whereas most yogurts are cultured for just 2 to 3 hours. It's that extra time that gives Kefir its high probiotic activity count (7-10 billion CFUs per serving) and its delicious effervescent taste.

• Made with milk from grass fed cows, free of rBGH (Bovine Growth Hormones) and antibiotics.

• An ideal milk substitute for infants, pregnant women, nursing mothers, convalescents and the elderly.

• A good remedy for digestive problems such as colitis and IBS, and is particularly helpful in reestablishing necessary intestinal microflora that may have been destroyed by antibiotic or other medical treatment.

• Available in 12 flavors in lowfat, nonfat, whole milk, children's (ProBugs™), both lowfat and whole milk organic, and lowfat organic varieties under the Helios brand.

• Produced in 32 and 8 ounce bottles found in the dairy section of supermarkets, grocery stores, gourmet shops, delicatessens, and convenience stores.

• All of Lifeway's products are gluten free.