Bring Justice to humanity by signing this petition.
62
people have signed this petition.
Add your name now!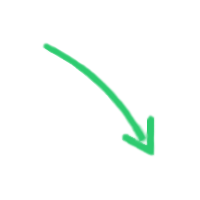 62

people

have signed.

Add your voice!
Maxine K.
signed just now
Adam B.
signed just now
To save the man is to save the greatest creation of the Universe. Because of Covid-19 we are virtually coming closer to a dead-end street. Mankind has done everything in its power to protect itself. It has created destructive missiles, nuclear weapons, and what not. So powerful is this human race that it has even protected itself from probable Alien Attack! Bill Gates in his Ted Talk 5 years ago had warned the world the next threat for humans was not any nuclear attack rather these highly virulent microbes. There is no system to contain or battle these epidemics. His fear has come to reality.
As we know this pandemic Covid-19 has originated from China i.e. Wuhan Market. Whether it is a creation of scientist or is it just an accident; whether this pandemic was intentional or not, we do not know. The world is crying blood and tears. Thousands are getting infected and dying each day and the number is still rising. The World is quarantined, the economy is severely fractured, there is fear and angst everywhere. Who is responsible for this? Who should be liable for this loathsome virus? If China would have alarmed the whole world at the very bud stage, the world would have been safe. For no reason whole world is facing the brunt of Covid-19. It should be the determination of each and every Nation that such pandemics are prevented in the future. The World cannot afford one more lockdown.
So, what has to be done or rather should be done? How to bring justice to the world? Who is answerable to those people who died because of an administration's negligence and carelessness? The priority of the hour is to end this epidemic, investigate and adjudge the matter and be well prepared for any possible epidemic. It should be the obligation of every Nation and International bodies like WHO and UN to form a commission of inquiry and endeavour to find out the truth of the matter. Such a commission has to determine the responsibility and liability of the one who is behind this international crisis. Undisputed is the fact that China is prima facie liable for its origination. There should be representation from each Nation who is affected by the virulence of this virus, so that fundamental norm of impartiality is protected. Till that time there should not be any trade with the China. China has to bear the repercussions of its incautious actions until the liability and truth is determined.
Further, there has to be international norms and regulations to put a system in place to avert such types of epidemic. These norms should create a mechanism to carefully deal with any potential disease. These set of norms should also provide with liability determination and adjudication mechanism.
So, I urge each Government in the world to restrict the trade with China till this issue is resolved. Hence with utmost reverence I request you to spread this word and support this movement to find out the truth and bring justice to humanity.
Regards,
Adv. Ajay Talhar
High Court of Bombay Bench at Aurangabad
Maharashtra