BRING JACK WAGNER BACK TO B&B!!!
25
people have signed this petition.
Add your name now!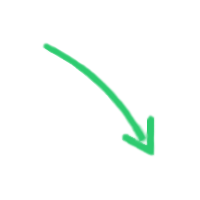 25

people

have signed.

Add your voice!
Maxine K.
signed just now
Adam B.
signed just now
Jack Wager is on of the best actors in TV history. Starting out as Frisco Jones on General Hospital in 1984. He was such a popular character he was off and on until 2013. In between his stints on GH, Wagner acted on Santa Barbara from 1991-1993. After GH, Wagner appeared in Melrose Place as Dr Peter Burns from 1994-1999, and he played Dominic (Nick) Marone on CBS' The Bold and The Beautiful from 2003-2012.

The character of Nick Marone breathed new life into a show who needed a change. Nick Marone is revealed to be the 2nd half brother of suave playboy Ridge Forrester. Ridge discovers his father is really shipping magnate Massimo Marone and not Eric Forrester. This story put a permanent crack down the center of the "perfect" Forrester family. Announcing the truth of Ridge's true paternity shows his children Thomas, Steffy, Pheobe, and RJ are of Marone blood. Not only did Ridge's paternity come to light but also caused conflict with his half brother Nick Marone when long time love Brooke Logan Forrester falls in love with and marries Nick. Other women in Ridge's life had relationships with Nick; his half sister Felicia Forrester, hi ex-wife Taylor Forrester, Brooke's sister Donna Forrester, and Brooke's daughter Bridget Forrester.

After returning from Paris Felicia began an affair with Nick and discovered she was pregnant with a son. A year later her son Dominic (Dino) was born. However, it was soon revealed that Dominick was, in fact, the product of a one-night stand with Dante Damiano (Antonio Sabàto, Jr.) leaving Nick devastated. Nick then becomes involved with Bridget and marry (three times). During their marriage Bridge gives birth to a still born daughter Nicole. Bridget had an affair with Nick's younger brother Owen during their third marriage and became pregnant with Owen's son Logan Forrester Knight. Nick and Bridget divorce and Owen leaves Bridget for Jackie Marone, Nick's mother. Nick and Bridget's aunt Katie Logan got together and Katie got pregnant and miscarried. Taylor and Nick fell in love and got married. Nick and Taylor decide to have a child but her eggs are not viable; so she needed a donor. Taylor gave birth to a son Jack Hamilton Marone. Soon after the birth, it was revealed the baby's donor (due to a mix up) was Brooke. Taylor had difficulty being in a family with Nick and Brooke's biological baby. Taylor begins drinking again and she and Nick divorce and shared joint custody. Taylor later signed parental rights over to Brooke. In 2012 Nick took young Jack and left LA forever.

With the recent passing of actor Joseph Mascolo in 2016 the character of Massimo Marone, who hasn't been on B&B since 2001, unless recast will likely fade away.
***Perfect Storyline***Jack Wagner should be brought back to tell Ridge of the death of their father Massimo, leaving Nick to take over Marone Industries and permanently stay in LA causing renewed friction between he and Ridge. Brooke and Ridge's marriage has reached a fever pitch since the constant disagreements over their daughter, Steffy and Hope, recent relationships with mutual ex husband Liam Spencer. Brooke looking for a shoulder to cry on finds solace in Nick's loving arms. Taylor's goal of breaking up Hope and Liam's marriage is supported by Ridge who agrees with Taylor that their daughter and new granddaughter Kelly Spencer have been shut out in the cold and abandoned by Liam because of his father Bill Spencer's manipulations and Hope's subsequent involvement with Liam. Taylor lies to Steffy telling her Hope's baby isn't Liam's and to fight to get Liam back. Steffy tells Ridge and he wastes no time going to Hope and accusing her of lying to get Liam back. Brooke steps in and he accuses her of lying to him about the real father of Hope's baby. Brooke and Hope are taken aback and are surprised by the claims Ridge is making. Brooke tells him if he really believes that to be true then he never loved her if he doesn't trust her. Ridge leaves and goes back over to Steffy's house where Taylor is waiting. Ridge comes in asking Taylor if she knew about Hope's lie. Taylor admits its not true. She lied to Steffy so she would get Liam to come back to her because Taylor thinks Liam felt obligated to marry Hope because of the baby and really wants to be with Steffy. Steffy goes to confront Liam and runs into Hope and Brooke. Brooke accuses Steffy of making up the lie to get Liam back. During this fight Steffy says she didn't know about anything until Taylor told her. Figuring out Taylor must be behind it and Ridge supports her Brooke tells Steffy and Hope that Taylor can have Ridge because their marriage is over. Brooke leaves the house leaving Steffy and Hope stunned at what took place and both wonder if Liam has heard the lie. Brooke calls Nick from her car and tells him to meet her at Il Gardino. They meet and she tells him about what happened and tells him Ridge walked out on her and this time she's not letting him come back. Brooke tells Nick she still loves him and this could be their chance to finally be happy. Nick tells Brooke they should go back to his place and they leave the restaurant. Under the impression they will make love Brooke sits seductively on the couch. Nick tells her to come upstairs with him. He opens a door to reveal their son Jack (now 11yrs old), sleeping quietly. Telling Brooke Jack has grown up without his mother for far too long he thinks they should give their relationship another chance to be a family for Jack. Meanwhile Ridge and Taylor agree that his marriage to Brooke has affected his relationship with Steffy and Thomas for too long. He decides to divorce Brooke and reunite with Taylor and bring their family back together. With Brooke and Ridge both assuring their new partners their marriage is over they contemplate their new futures with Nick and Taylor. When Taylor learns of Nick's return to LA she figures out Jack must be with him. Learning Nick has been spending time with Brooke Taylor says she does not want her son to be around Brooke. Nick reminds her she signed over parental rights to Brooke and she has no legal right to custody. Taylor looks at Nick and says, "This isn't over."