Bring EXHUMATION back to open for CANNIBAL CORPSE at Cult Fest, Bangalore 2015!
13
people have signed this petition.
Add your name now!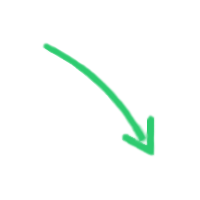 13

people

have signed.

Add your voice!
Maxine K.
signed just now
Adam B.
signed just now
Exhumation, were a "Brutal Death Metal" band from India as they defined themselves. The band was the definition of what Death Metal is all about and made some absolutely amazing songs that captivated DM fanatics all over the country for many, many years.

If you don't know about Exhumation, check out the following links:

https://www.youtube.com/watch?v=AWEQGYOnowo
https://www.youtube.com/watch?v=Hqziz5w2JaY
https://www.youtube.com/watch?v=XZP7luaGtoc
https://www.youtube.com/watch?v=WOGGFThMe1c

Once revered and respected by the entire Indian Metal scene, the band comprised of:

Aditya Mehta (Vocals)
Prashant Shah (Guitar)
Yash Pathak (Drums)
Rohit Pereira (Bass)

Exhumation was India's answer to the biggest Death Metal bands around the world, a band that was so exceptionally good at what they did that there was massive fanfare for them at shows, tons of anticipation for releases and a crowd that looked forward to attending every time Exhumation was on the bill of a concert.

EXHUMATION was a band that all Indian Death Metal fands vicariously lived through and everyone always expected the band to go places. Due to differences which were musical and personal, the band split a few years ago.

The mega-talented members of the band are now off pursuing separate musical projects. Yash Pathak and Aditya Mehta are playing in a Black Metal band called Solar Deity, while Prashant Shah plays with Scribe. Rohit Pereira is now a part of the Viceversa duo and has stated that while he isn't playing Metal anymore, he just needs the right musicians to get back into it with.

This is a petition, to achieve two things:

1. BRING EXHUMATION BACK: This Petition is a request to Prashant Shah, Aditya Mehta, Rohit Pereira and Yash Pathak to bring this flagbearing band of Indian Death Metal back, we want to see the band destroying stages again. You guys can make it happen.

2. HAVE EXHUMATION OPEN FOR CANNIBAL CORPSE IN APRIL: This petition is also a request to Bohemian Live, the company who is organizing the awesome CULT FEST, to have Exhumation, a band that we all know and love, open for Cannibal Corpse. Exhumation was made for this to happen.

Exhumation opening for Cannibal Corpse was something that us, the fans of Exhumation had always dreamed of. The band was meant for this to happen. PLEASE sign this petition so that our voices can be heard and so that members of Exhumation may be forced to reconsider a reunion to make this possible.

Thanks for reading.