Bring Costco to OKC ... Reduce welfare in OKC!
11
people have signed this petition.
Add your name now!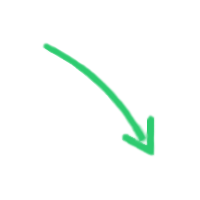 11

people

have signed.

Add your voice!
Maxine K.
signed just now
Adam B.
signed just now
'Costco is said to be among big-name retailers that are "kicking the tires and searching for locations" in Oklahoma City, according to Price Edwards & Co. Others include Cabella's, Nordstrom Rack, Von Maur and Ruth's Chris, Price Edwards said.'
Walmart, one of the richest corporations in the world, refuses to pay its employees a livable wage or provide any form of decent healthcare, increasing reliance on government assistance, and the need for a social safety net. At over $446 billion per year, Walmart is the third highest revenue grossing corporation in the world. Walmart earns over $15 billion per year in pure profit and pays its executives handsomely. In 2011, Walmart CEO Mike Duke – already a millionaire a dozen times over – received an $18.1 million compensation package. The Walton family controlling over 48 percent of the corporation through stock ownership does even better. Together, members of the Walton family are worth in excess of $102 billion – which makes them one of the richest families in the world. Costco pays nearly all of its employees a decent living (well in excess of the minimum wage) while Wal-Mart continues to pay its workers as if their employees don't actually need to eat more than once a week, live in an enclosed space and, on occasion, take their kids to see a doctor? And just in case the occasional Walmart employee finds a way to squeak by, the company has sought to put an end to that by cutting their employment roster by 1.4 percent, even as they increased their store count by thirteen percent. Without enough employees to get the basic work of a retail operation done—and with those on site being paid a wage so low that it is difficult to expect much in the way of pride or motivation—Wal-Mart merchandise remains stacked on pallets in the warehouse rather than making it to the floor where customers can find the products they want. At the same time, check-out lines are painfully long and annoying as the overall shopping experience continues to deteriorate. One is left to wonder about the value of offering products at a lower price if those products are not on the shelves when the customer needs to buy them? Bottom line: We may not want to see Walmart run out of OKC, but many of us would like the opportunity to choose between good and evil.
Links