Bring Brian Back!!
26
people have signed this petition.
Add your name now!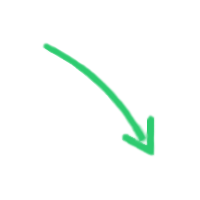 26

people

have signed.

Add your voice!
Maxine K.
signed just now
Adam B.
signed just now
To Whom It May Concern:
Last week was a sad week in AC/DC history. It was announced that Brian Johnson, based on medical advice, could not finish the Rock or Bust tour at the risk of total hearing loss. Though it was tough for us fans to process such unwelcome news, we humbly accepted it, only hoping that Brian was doing what was best for his health. AC/DC has seen almost all its historic record-breaking success with Brian as its burly, fearless front man. Most of us have wondered if AC/DC will even be AC/DC anymore without him. Most of us don't know if it is possible.
In recent news, it has come to the attention of the AC/DC fan base that Brian was perhaps not so "down for the count" as the official press release suggested. It has been mentioned by one of Brian's close and personal friends that Brian was eager to get a second opinion on his hearing condition, and was in high hopes to finish out the tour with the boys. We were sad and in many ways shocked to hear that AC/DC had no such patience for Brian's situation. Not long after Brian had told the band that he was having hearing trouble and was exploring solutions, AC/DC's official web site announced that Brian was unfit to tour and that he was likely being replaced. His luggage was shipped home and, just like that, one of the most important members of AC/DC was "kicked to the curb." It was a shock to us that a band with such a loyal fan base would show such a lack of loyalty to one of its very own members.
Though Brian may have always felt like a "hired gun" in AC/DC, and though it may be the way the band chooses to view him, this is not the way we, the fans, see him at all. To us, Brian Johnson is as much a part of the AC/DC name as Angus. When we pay to see the band, we pay to see Brian just as much as Angus. He is so very important to us, and so close to our hearts; in many ways he may as well be an original member. AC/DC became so much of what it is today with Brian at the mic. And if Brian is WILLING and ABLE to continue the tour with AC/DC, we believe it is his ROCK GIVEN RIGHT to do so. Though it may not be what the band initially decided on March 7th, it is most certainly what we, the fans want. After all, the fans are what really make AC/DC so great. Every devilish school boy needs a teacher. Brian is that teacher.
Let us be clear that it is not our wish that Brian put himself in harms way or risk hearing loss - not at all. This is an official request that Brian Johnson be treated with the RESPECT and ADMIRATION he deserves as one of AC/DC's most important members, and that if he is able to finish the tour or knock out a few more shows, that he be so given the chance. No other can do what he does. He is one of the greatest front men in rock and roll history and nobody will ever replace him in our hearts.
The following are the signatures of all those in support of this letter.
Thank you for your time and your consideration.