Bring Back Tots At The Movies
56
people have signed this petition.
Add your name now!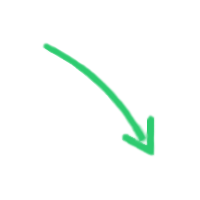 56

people

have signed.

Add your voice!
Maxine K.
signed just now
Adam B.
signed just now
Hello Everyone.
As you all may not be aware, the Summerside PEI Cineplex, used to do Stars for Strollers. One Afternoon a month, mothers were able to take their children a year and under to the movies. No it was not a free thing, we still paid for tickets, bought our snacks and drinks, but we could go.
As many mothers will understand, we do not have the time nor the energy most nights to go to the movies. By the time we find sitters, get dressed to go, after chasing our children around all day, we are to exhausted to go. So this was our thing. This was our chance to get out and see a movie on the big screen, We could take our children and not be judged if they got fussy, or noisily asked questions. The other mothers understood the struggle and it was still FUN.
Now Charlottetown Cineplex has this program at their location. Getting through to the management of the Cineplex has proved to be difficult for "security" reasons. Now come on we are just a bunch of mothers who want to take our tots to the movies one afternoon a month. How much of a security issue would it be to give the contact info of someone in charge so we could discuss this.
Since doing this the peaceful, easy way has not happened, and it has been attempted, I am taking the cause to Facebook, the CBC, The Journal Pioneer, and The Guardian. But I am just one person. One of the points made by the person we were in contact with was that Summerside does not have the numbers for something like this. Well come on people, lets give them the numbers. Join with me.
Be you a mom, or a dad, or even if you are a grandparent. Join with us on this. If you have a child 2 and under, this is for you. Us moms need a day out at the movies. Stay at home dads, or even dads who have a morning to just do something fun and different with the kids, a grandparent who find themselves with a tot wondering what to do with them on a cold morning. Or even if you are just someone who feels that moms, parents, caregivers, should be given this right. Yes Charlottetown is bigger than Summerside. But what about all you parents who live in the West. Do you really WANT to drive all the way to Charlottetown? Wouldn't it be so much easier to have one movie a month in Summerside?
We aren't asking for free. We will still buy our tickets, our snacks etc. We are asking as a community to be awarded the same right that the larger city of Charlottetown has. Yes we all smaller, but the need is still there. The want is still there. Now we had it for a while, and we would love to get it back.
So join with me PEI, and not just PEI, but all of Canada. Share this group with your friends, Comment on it. Share your feedback. Its time we make a stand for the little communities. Its time we say "Yes we are small but our people matter too"