BRING BACK TORCHWOOD
15
people have signed this petition.
Add your name now!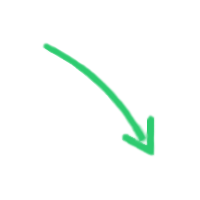 15

people

have signed.

Add your voice!
Maxine K.
signed just now
Adam B.
signed just now
I am one fan that is sadly missing Torchwood. Thats what I say, do you say the same?
I wonder what happened to Jack, Gwen, Rhys and Rex?
Is Rex as invincible as Jack?
What does Anwen Williams grow up to be?
Is Rory Williams related to Rhys Williams? (maybe not)
Does the Torchwood Hub get rebuilt?
Can Jack change time and save Ianto, maybe with the help of a certain Doctor/ John Frobisher?
These are all examples of how Torchwood is unfinished, and If there's anything I hate, it's unfinished work. It's ok for Doctor Who as the whole idea of it is that it can never be finished, but John Barrowman, Eve Myles and the crew can't regenerate and live forever. Whilst they still look like their characters, give them and the fans the stories they never had. Torchwood worked so well as a series, it was the most watched programme on BBC3 when it came out with subsequent episodes and series having consistently good ratings in the UK and in the USA.
Do the BBC not realise that they are missing out on something that people love and care about. Since it's hiatus and the passing of the great Elisabeth Sladen in 2011, fans have been without a show to bridge the long gap between each Doctor Who series. Although that's how it was created, it's developed into this masterpiece of programme that parents and older teenagers can enjoy. It isn't an everyday Sci-Fi series, it's very real. It addresses the problems of relationships and homosexuality to young people, and literally screams out at you "Cpt. Jack is gay, but he's totally awesome. Be who you want!"
There's so much potential for this show, and if I get enough supporters I will personally contact the BBC, John Barrowman, Russell T Davies, Eve Myles, BBC America, Starz, anyone who had anything to do with it to just give it another shot, because unlike Doctor Who, every episode has been real, believable and true.
Bring Back Torchwood.
P.S. If you haven't gathered, it's awesome!