Bring Back the Old Warface Economy/Game Mechanics
83
people have signed this petition.
Add your name now!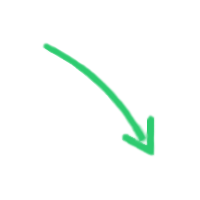 83

people

have signed.

Add your voice!
Maxine K.
signed just now
Adam B.
signed just now
Hello My.Com Publishers,
As a fellow Warface player for 2 years, and over 1,900 hours of Game time I would like to write about OUR dislikes with your new Warface Economy Update coming this April. Let's get Started.
First I want to talk about the Repair Costs and Economy System.
Why have YOU (as in My.com) Increased the cost to repair our weapons? Is this game really FORCING us to buy VIP for the "free-to-play", Players? If that's it, then My.Com is cash greedy cow. Without VIP you lose more then your earn, which I feel like that isn't right for EVERY player.
Then their's the Economy System. My. Com said to us :
"Were going to raise the repair cost by 50%, reduce the rewards of in-game earned WF dollars and that'll force people to buy VIP. Because We are My.COM, were telling you guys that we are a cash hungry cow and oh do we mean business."
(basically a sum up)
Why are you making the repair cost increase up to 50%? Every mission you play whether it is Coop,Special Ops, or PVP you lose more than you earn even with Daily Bonus. My.Com you obviously know that the community is Very unhappy with your actions prior to the Forums, but still we get ignored and you still foolishly pass on talking about how its all balance. Tell us, how is that balanced when you can't even make enough money to even repair when you guns cost significantly?

Another thing that bothers me, is that WF random boxes will be replaced as Kredit boxes. So saying your $2700 Wf boxes will go to heaven and will be replaced by OVERPRICED boxes that cost 60 or higher Kredits. On top of that those "Kredit" boxes aren't the same. Sometimes you could roll to a "hourly" gun which by my POV is the most Retarded Prize in a video game. I haven't even spent a DIME on your so called "Greedy For MY HARD EARNED MONEY", boxes.
Also the reduce rewards in COOP and special ops. Stated in an article on My.com Website :
"As of current in terms of PVE content we rather focus on Special Operations than simple Co-op missions. Special Operations are an upgraded version of Co-Ops and albeit a little more challenging, they mainly have three difficulty levels making them accessible and challenging at the same time."
If your really focused in PVE, My.Com why did you reduced the rewards? The stupidity part is that people who don't even buy VIP can't even earn enough money and their repair cost is so damn high! To sum it all up your lose more than earned. The Game is MAKING us run with rentals or LOWER armor. it's like a waste of time to even Play PVE if the pay is SO LITTLE.
Then their is the REMOVAL of perm. Guns from the Shop. My.Com said, "Yes, as a way to COMPENSATE the Economy System in Warface, were going to make all the guns that could be bought by Warface dollars for Perm, a rental System. Oh yes, and don't forget you don't need to repair them." No s*** you don't need to repair them. Is that a joke?
Then their's this stated in My.Com Website,
"Most of you are familiar with RPG as a genre and it is no secret that gradual progression is vital to any game; whereas previously even a newcomer could get his hands on content designed to be accessed in end-game instead."
Now hold on, this game is an RPG now? Wait hold on a sec, from an FPS shooter, an AA game to now a grinding RPG game? if it's going to those types of grinding s**** then tough luck, your not going to get any money from us. We'll stop funding you so go plunder to the depths below. I'm REALLY familiar with RPG games and your going to KILL Warface seriously.
Another Comment made by My.Com in their Forums,
"To wrap it up; we hope we have your understanding as to our intentions with this update. The goal is to create a living, breathing economy within the game with content that is spread out accordingly per its niche: entry-level to end-game. Getting your hands on a particular weapon or piece of equipment will feel more rewarding."
Now the first sentence,
"To wrap it up; we hope we have your understanding as to our intentions with this update."
Yes we TOTALLY understand My.com, you are RUINING the game experience. You bought Warface just to make loads of money on it. Not to fix any of the bugs or catch the cheaters. Hitreg is still real in this game, whereabouts people lag like crazy and the game still freezes up from Certain times.Is this still a 2007 video game or what? With the same old bugs but nothing fixed and MY.Com want OUR money? HELL no! The last sentence states you can get the weapons and feel rewarded by it. How are we even suppose to get the weapon if the K-boxes are so HIGH? Lower the costs down if your going to put damn time limits in those boxes. Not worth the 60K gamble.
Now LISTEN MY.Com, if you want our HARD EARNED Money, you best put how the previous Economy Worked. Lower down the hideous repair cost, Improve the rewards earned in-game, and place the WF dollars random boxes back., then you'll win us over. If not? Well it's time to find some other game.