Bring Back The Old Shows Disney!
141
people have signed this petition.
Add your name now!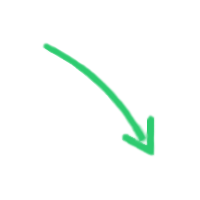 141

people

have signed.

Add your voice!
Maxine K.
signed just now
Adam B.
signed just now
In 2006 the Disney Channel had major success with High School Musical and Hannah Montana, these franchises raked in enormous amounts of money for Disney. So now they have decided to bring out meaningless and mediocre tv shows, based on the entertainmant industry, that include bad acting, offensive situations and terrible, unfunny gags, which patronise children and does not teach them any valuable life lessons. Before HSM and Hannah Montana, we had the luxury of watching good tv that taught us life lessons and dealt with problems that many children face today. In a few episodes of That's So Raven, we learn about the prospect of Corey smoking and the harm it could do to his body, racism and how bad it is, body image, unhealthy eating and the thought of parents getting a divorce. That's So Raven was a good TV show as it was something completely different from what was on then and it was comical to see Raven dealing with every day situations on top of being psychic and the shenanigans her visions led her and her friends into. Lizzie McGuire also dealt with every day situations and was a very relatable tv show to anyone growing up and watching it at the time. In one episode Miranda starts to show the beginnings of an eating disorder and Lizzie helps her through it. In other episodes the show addresses sibling rivalry, addiction to games, becoming friends with people who are bad influences and following what they did and starting rumours and the outcomes of all these situations. In newer shows some offensive jokes have been made, including one about eating disorders on Shake It Up, which sparked controversy when an ex-Disney star and someone who is also recovering from eating disorder herself, Demi Lovato, tweeted about it. There are also hundreds of complaints about other "jokes" and situations on the net. The older tv shows like Lizzie McGuire, That's So Raven and The Suite Life of Zack and Cody, were all nominated for and won reputable awards(Nickelodeon Kids' Choice Award and Emmy's), whereas the newer shows, like Shake It Up and So! Random have not. Doesn't this prove to Disney that the quality in their children's shows are deteriorating? Moving on, I have made this petition in hopes that some people will agree with me and we could get enough signatures to perhaps prove to Disney that they need to up their game and come up with new ideas for their shows, or at least show more re-runs of their older, more appreciated shows. I have heard that some people have resorted to downloading the older shows or watching them on YouTube or NetFlix to relive the magic and watch quality television because they are so fed up of the recycled story-lines in the modern shows. Therefore, by Disney channel not playing these shows, they are missing out on viewer ship and money that could be made by bringing them back. Please sign, and maybe we can make Disney Channel a decent channel again.
Links